Our line of air cargo insulation products is ideal for the perishable freight-forwarding industry.
CooLiner cargo blankets provide a highly effective method of insulating bulk quantities of goods shipped via air cargo.
A proprietary combination of lightweight reflective foils and thermoplastics allows CooLiner air cargo covers to produce extreme temperature differentials when placed over temperature-sensitive cargo. This performance is achieved through utilization of unique film technology, making them appropriate for a variety of applications.
We provide the following products:
Insulated Bubble Wrap: 30″ tall to 125″ or custom
E, EH , EO air cargo containers
Custom insulated freight covers (LD3, LD8 & M1)
Cold packs for shipping– Regular and Pre-frozen
LD3 foam wedges for packing
Single-side corrugated rolls
20′ 4.0 mill plastic sheeting
Vboard/Edgeboard
Custom sizes
We can manufacture your cargo insulation to any custom size. Get in touch to discuss your requirements.
Perfect for bulk shipping

The insulated cargo blankets provide effective thermal protection of bulk quantities of goods shipped via air cargo.

Highly effective temperature control

Our perishable freight products deliver outstanding temperature-control performance against both cold and heat.

Applicable for numerous industries

CooLiner insulated cargo containers are ideal for agricultural products, fruits and vegetables, medical fluids, pharmaceuticals, seafood, meat, temperature-sensitive industrial materials, and water-based paints.
High-performance temperature control

Using a proprietary combination of reflective foils and thermoplastics, CooLiner thermal cargo blankets produce extreme temperature differentials when placed over temperature-sensitive cargo.

Protection for extended durations

The insulated cargo blankets provide an effective temperature barrier for more than six days and guarantee protection against freezing.

Available for various cargo containers

In addition to temp shield temperature control shipping materials like the CooLiner thermal blankets for cargo, IPC also manufactures kits to protect Air Cargo LD3, LD8 and LD 10 containers.
Our Air Cargo Insulation is available in Single Bubble or Double Bubble form, depending on your performance requirements.  Click and drag the slider below to compare the two versions.
Single Bubble
Suitable for shiments lasting 24 hours.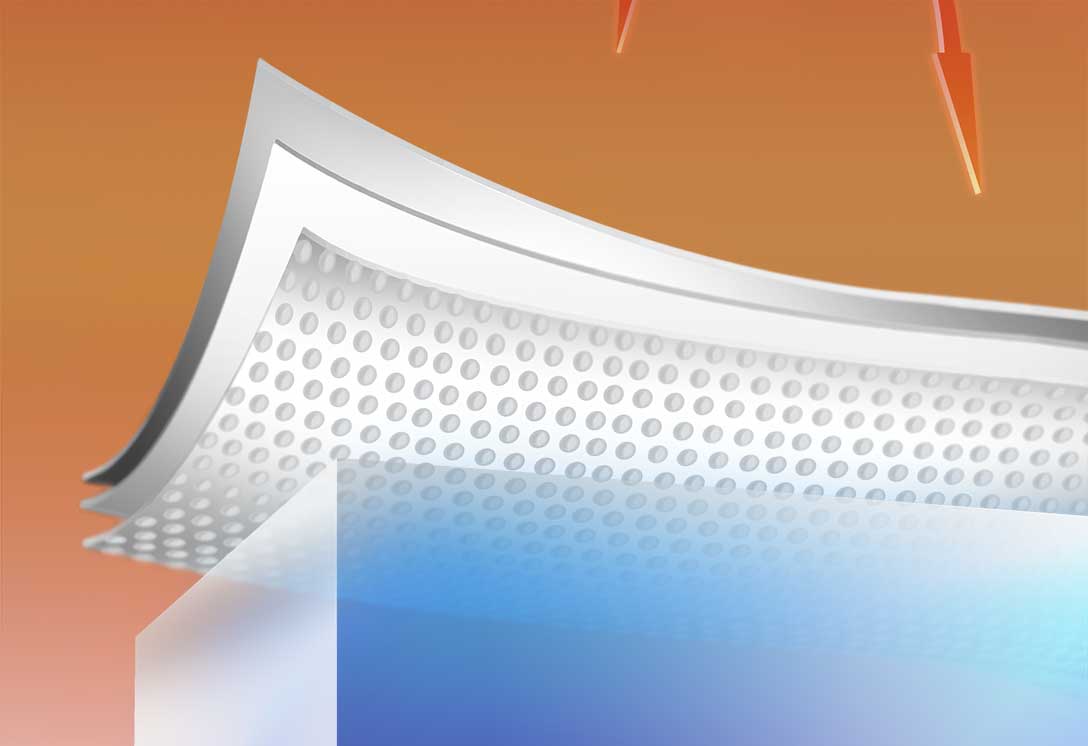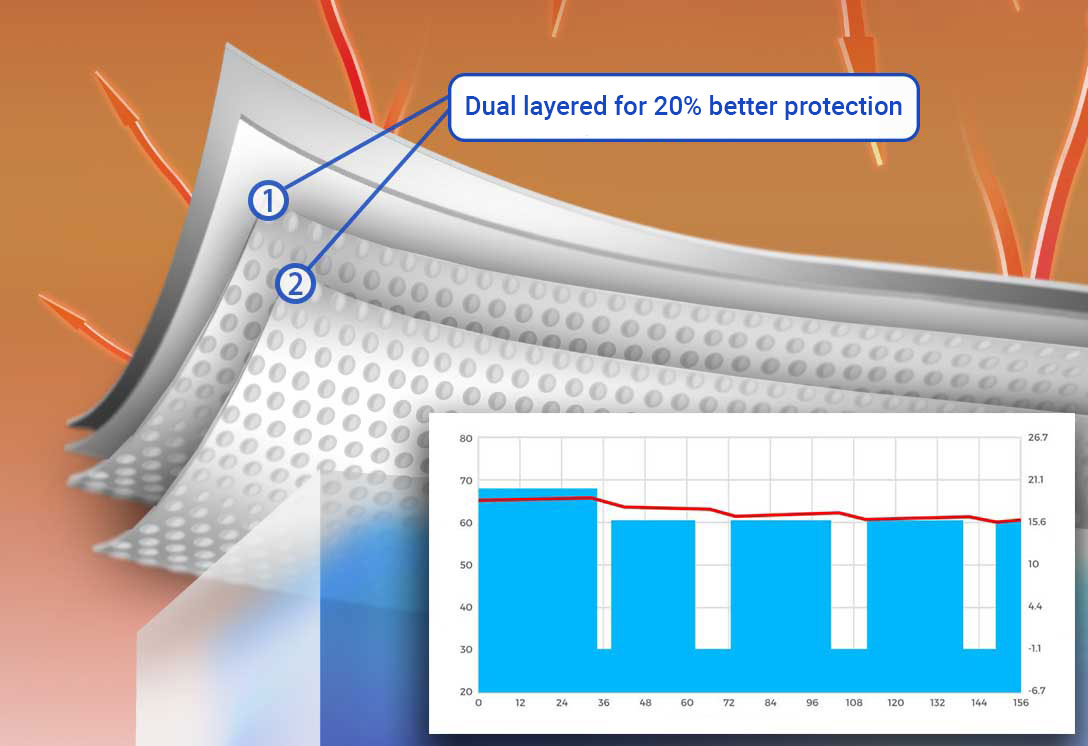 Double Bubble
Dual bubble layer provides 20% better protection.
Watch the video below to see how to insulate your air cargo using CooLiner Air Cargo Insulation.
What Makes Our Air Cargo Insulation Superior?
Durable Design

Our Air Cargo Insulation material is designed to be sturdy, tear-proof, and puncture-resistant, ensuring your products make it through transit intact.

Space-Saving Design

Our products arrive compressed and folded, allowing you to minimize warehousing and transportation costs.

Easy to Use

Our insualtion products could not be easier to apply, and fit perfectly every time.

Collapsible

The space-efficient design allows you to immediately collapse the insulation after use, making disposal and transportion easy.

Protection Against Light and UV

Our air cargo insulation provides a high level of protection against light, solar radiation and UV.

All our products are developed and manufactured from our factory in the USA.
Want to know more about our air cargo insulation?
Call us, we are here to help: