About Insulated Products Corporation
Proprietary Insulating Technology for Superior Cold Chain Packaging.
IPC manufactures and designs high-performance, temperature-control materials for a large variety of companies around the world.
We have spent over a decade studying, perfecting, producing and delivering effective temperature-control packaging to companies shipping medicines, foods and industrial goods worldwide.
Starting as a family business in Los Angeles in 1999, IPC started supplying the produce industry in Southern California with the containers, insulation and refrigerant materials required to ship their goods around the world. The company founder quickly recognized the national and global demand for such products, and IPC began to reach out, via trade shows and the internet, to the many industries that require temperature-control packaging around the world. IPC began to grow its extensive manufacturing plant that produces effective temperature-control materials reliably, year-round, day in and day out.
Serving a wide variety of industries
Today, IPC operates a modern, self-sustained manufacturing plant in Los Angeles, California. In the factory, IPC produces a variety of temperature-control packaging materials used by a variety of industries. IPC has established hundreds of major accounts nationwide that purchase weekly supplies of the packaging goods they require to operate. IPC reliably manufactures, stocks and distributes these goods daily, all around the country.
The company has faithfully provided Fortune 500 companies with high-performance temperature-control products for several years. Accuracy and timeliness are essential elements of our business. Our reliable staff strives to produce the right products and deliver on time, every time.
At the request of clients, IPC can provide manuals that properly illustrate the correct principles and guidelines for shipping temperature-controlled goods. We can name the pitfalls and explain the basics. We can teach you how the materials work and how to use them optimally to ensure your products reach their destination at the right temperature.
Why IPC?
There are numerous reasons why you should work with IPC for your insulated packaging needs.
Reliability

With many valuable years of experience in the industry, we've perfected our proprietary methods for manufacturing and delivering quality insulation products on time. Our large manufacturing plant runs all year round, making sure you receive your products on time.

High-Performance Products

All our insulation products are designed with one key focus: High performance. Each product is tested rigorously in our in-house environmental temperature chambers to ensure it provides effective temperature control.

Innovative Materials

Through years of experience, IPC has developed superior, proprietary insulation materials that provide numerous benefits over other products. We're dedicated to innovation, and are always on the lookout for new-and-improved methods of insulating temperature-sensitive goods.

Custom Manufacturing

Many of our products can be manufactured to your exact requirements at our extensive plant in Los Angeles. We specialize in providing flexible solutions to your custom requirements.

Serving Numerous Industries

We have been fortunate to supply insulated packaging materials to successful companies operating across a diverse spread of industries. Most of our clients operate in the medicines, foods and industrial goods industries.

Broad Range of Products

IPC offers a wide range of insulated packaging products, from box liners to gel packs. This allows up to provide an effective solution for any requirement you may have. Some of our most popular products are insulated box liners, insulated pallet covers, insulated pouches, refrigerant gel packs and pre-qualified insulated shippers.

Solutions Development and Testing

IPC's design and testing services deliver individualized and novel packaging solutions along with qualification and validation services to meet regulatory requirements. IPC is capable of developing industry-leading, customized packaging solutions that safely protect and preserve the integrity of your most valuable products.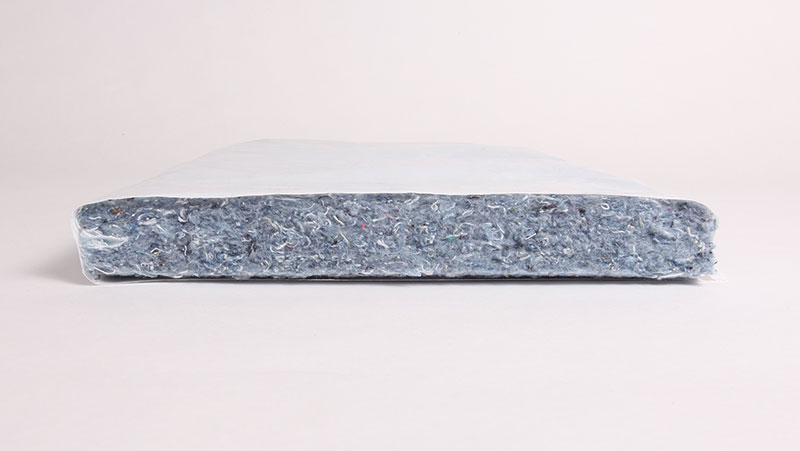 Subcontractor Vendor Qualification Process
IPC works with quality ISO 9001 and Fortune 500 companies for a multitude of materials it purchases. Such companies are evaluated on their reliability, quality, procurement capability and, most of all; their performance history. IPC's history with providing quality packaging solutions has provided us with a real-world, tested, rigorous performance capability.
IPC qualifies its vendors using the following criteria: financial stability, history of service, client references and financial competitiveness. IPC regularly sources its purchased goods in order to consistently maintain the best materials while remaining financially sound.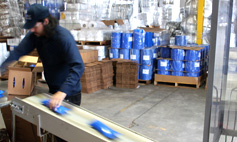 Insulated Products Corp provides high value to its clients by creating high-performance, compact packaging insulation products using unique and innovative manufacturing techniques.
IPC, a leading manufacturer of high-performance temperature-control insulation products, manufactures environmentally-friendly and compact reflective radiant barrier liners, pallet covers, blankets, and wraps for all your cold chain shipping needs. These thermal shipping products are offered in custom sizes, pre-packaged ready-to-use applications, and single-use disposable solutions.