The most effective, affordable and flexible way to protect your temperature-sensitive freight.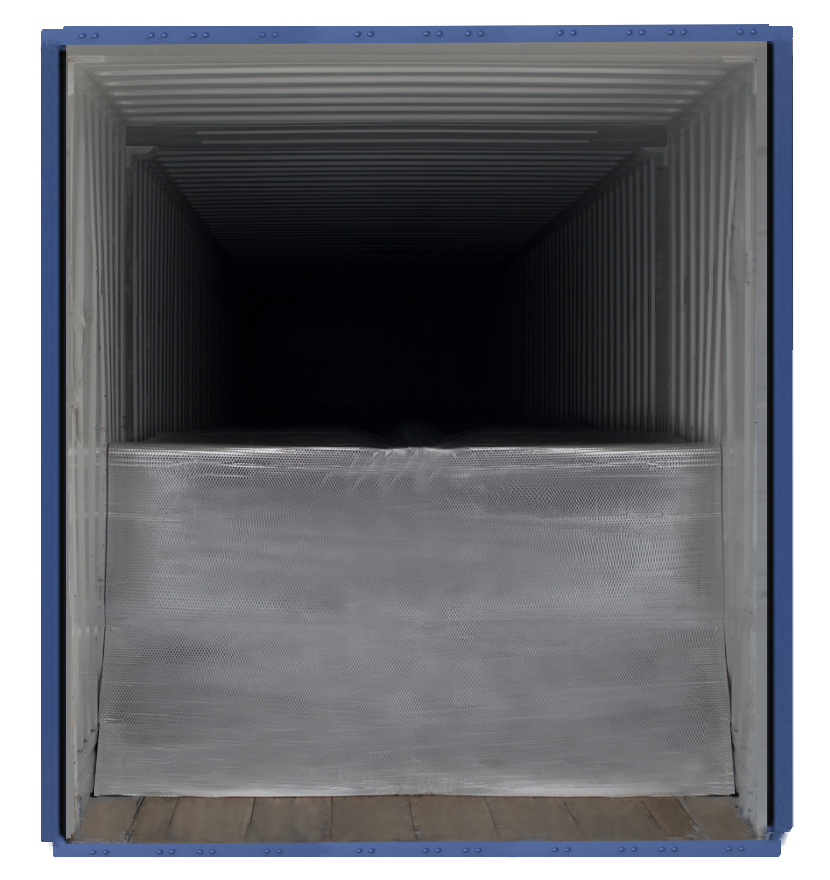 Our Insulated Cargo Blankets are the ideal one-way solution for shielding your perishable and temperature-sensitive goods against extreme ambient temperatures throughout the cold-chain shipping process.
A combination of advanced durability and the innovative use of "space-age" reflective insulation technology sets IPC's recyclable #7* insulated cargo blankets apart from other thermal packaging alternatives. With IPC products, you'll always know your goods are protected, regardless of the season or distance traveled.
Thermal cargo blankets are widely used worldwide to protect solids and liquids such as medical fluids, pharmaceutical components, water-based paints, industrial chemicals, seafood, and meat. Our sturdy and tear-proof insulated blankets are a high-performance method of insulating bulk quantities of goods for as long as six days, yet they are priced at a fraction of the cost of re-useable covers.
*May not be recyclable in your area
Our lightweight insulated cargo blankets work perfectly as bubble blankets for pallets. They deliver outstanding temperature-control performance, fulfilling the need for large-format thermal protection for less than the cost of container-load insulated shipping covers. CooLiner insulated cargo blankets, our premier insulation line for pallet-sized goods, are also helpful in instances where combined loads of multiple-temperature goods are shipped inside a single trailer, providing protection against both cold and heat.
The low-cost blankets for pallets provide high-performance temperature control and are appropriate for a variety of different product applications. They also save space, arriving folded, and are easy to apply, helping to minimize labor costs.
As a worldwide leader and innovator in the development and manufacturing of cold chain thermal packaging, IPC provides high-performance insulation products to fit your specific needs and requirements. Our choice of insulation materials, solid manufacturing processes, and the unique design of our finished products all contribute to the net result: unparalleled performance against cold and heat for your valuable goods, priced affordably.
Available in Various Thickness
Our Insulated Cargo Blanets are available in various levels of thickness that are offered depending on your performance requirements.
Lite
More streamlined for reduced costs.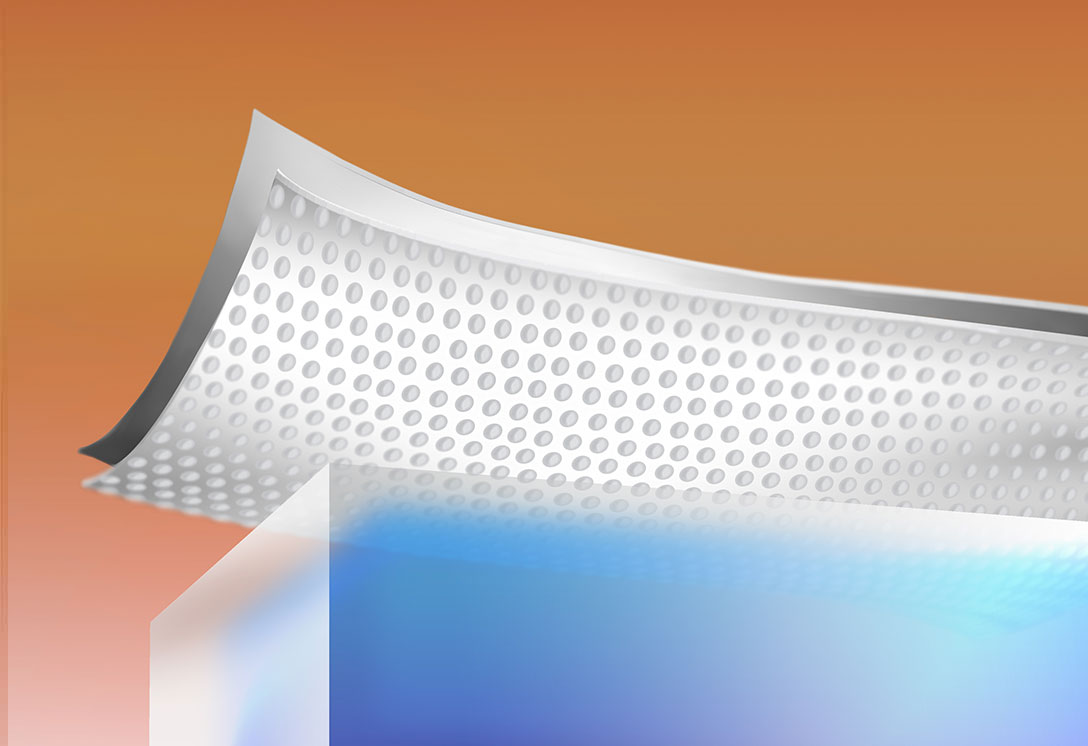 Single Bubble
Suitable for shiments lasting 24 hours.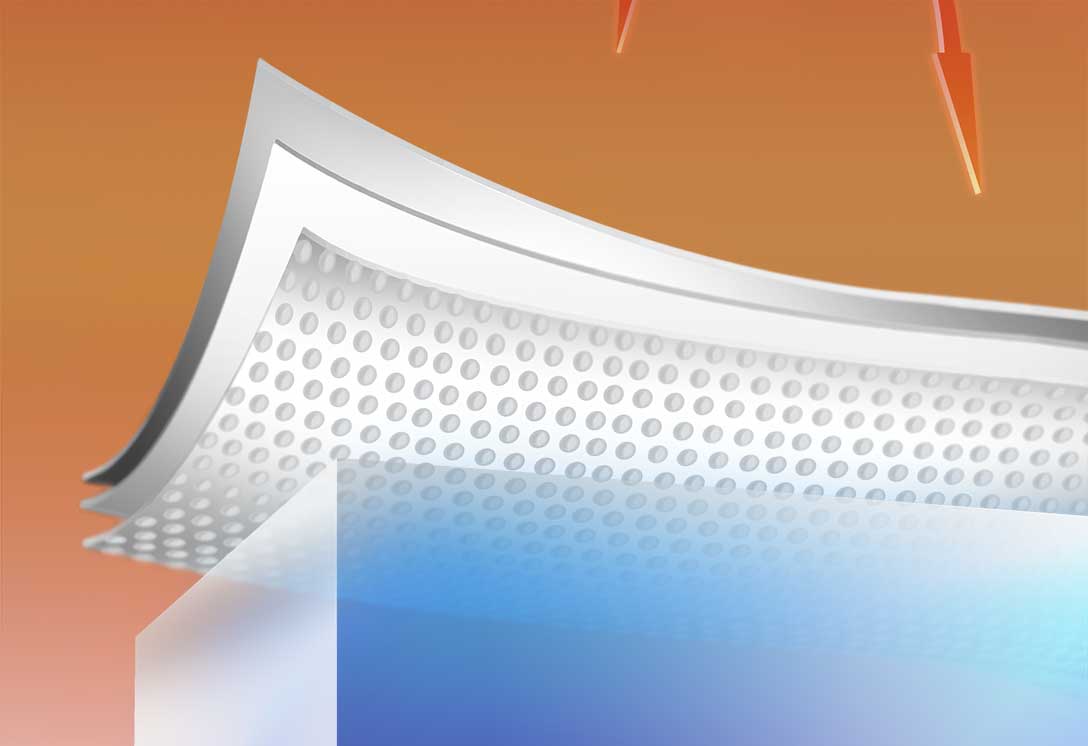 Double Bubble
Dual bubble layer provides 20% better protection.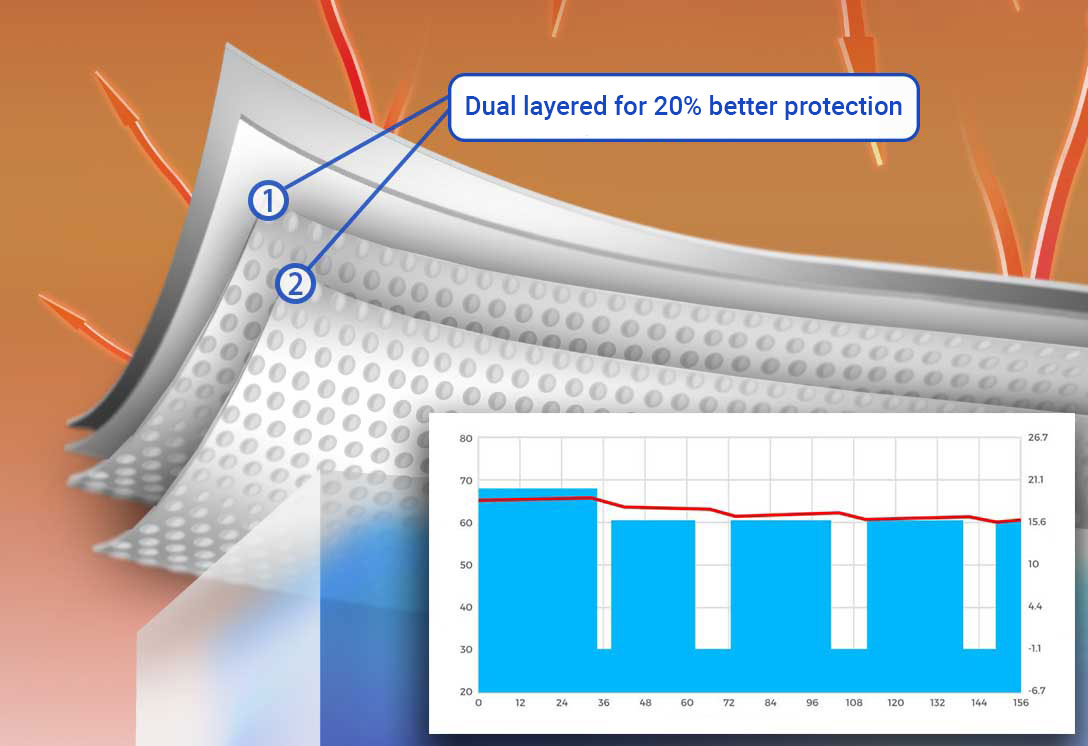 What makes our Insulated Cargo Blankets superior?
Effective protection against extreme temperatures.
The insulating covers ensure protection of your cargo against extreme cold and heat.
Preventing against radiation, conduction and convection.
The innovative insulated bubble wrap protects against all types of heat transfer.
Lightweight and flexible.
The durable insulation blankets can be stored, transported and used easily.
Minimizing your costs.
Our Insulated Cargo Blankets are a low-cost shipping solution that saves you money by minimizing spoilage, while also reducing storage and shipping costs.
Available in custom sizes
Our in-house manufacturing facility allows us to make fully customizable sizes to suit your exact requirements, and we do this at no additional cost. Get in touch for more information.
Extreme EcoBlanket rolls are thermal blankets designed to protect individual pallets of temperature-sensitive products from excessive exposure to heat and cold. Consider Extreme EcoBlanket a viable alternative to refrigerated carriers or reefer trucks; one that can be used to prevent drums, totes, pallets, and other commodities from deterioration due to excessive heat and cold temperatures.
The triple-layered insulated blankets combine dual-sided, ultra-radiant barrier film that retards thermal radiation, and a super-insulating textile layer with a thickness of around 1" that significantly slows down the rate of thermal conduction. In addition to superior performance, IPC's EcoBlanket comprises mostly natural fibers, leading to a reduced negative impact on human health and the environment when compared with competing products.
Protect your shipments against extreme cold temperatures this winter.
Our Insulated Cargo Covers protect your shipments against the extreme cold of winter for up to six days. Constructed with a dual-layered temperature-protection technology, the CooLiner material lets you rest assured your goods will reach their destination without spoilage.
Place the lightweight CooLiner insulated blanket over your temperature-sensitive cargo and seal
The ultra-radiant barrier and insulating foam effectively prevent conductive, convective and radiative heat transfer
External cold is unable to penetrate the 

blanket insulation 

cover, keeping shipments at a controlled temperature
Save money on handling, storage and spoilage
The performance of the CooLiner cargo covers was tested in our in-house environmental testing chamber to ensure they would effectively protect cargo during transit. As demonstrated by the graphs below, the CooLiner thermal blanket provided effective temperature control for over six days in both extreme heat and cold.
Frequently
Asked
Questions

All our products are developed and manufactured from our factory in the USA.
Want to know more about our insulated cargo blankets?
Call us, we are here to help: