CooLiner insulated box liners are lightweight, easy-to-use, made from environmentally friendly materials, and provide effective thermal protection for containers of any size. The thermal liners are completely collapsible for easy shipment and efficient handling.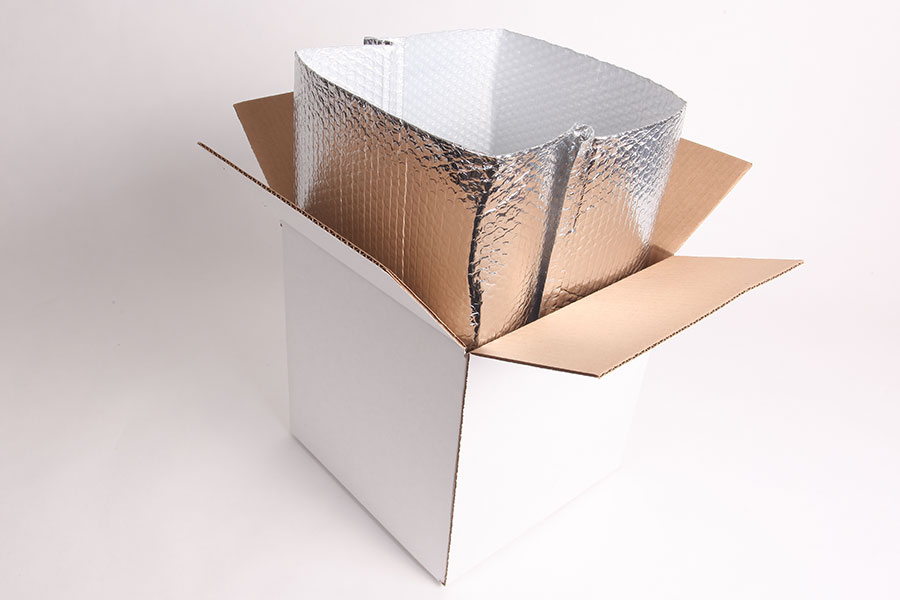 CooLiner insulated shipping boxes can be used for shipping perishable food items, pharmaceuticals, dairy products, and any other temperature-sensitive products.
Made of recyclable #7 material*, CooLiner foil insulated bubble bags are recommended for protecting refrigerated, carton-sized shipments against extreme ambient temperatures for up to 24 hours. When used together with a corrugated shipping box, the one-piece CooLiner creates an effective insulated shipping box that arrives folded in a compact format for low-cost transport and storage.
Knowing that your temperature-sensitive products are protected against extreme temperatures throughout the cold-chain distribution system gives you the confidence to ship your goods in any season, to any location. Shipping with the proper type of 3D insulation means 'product loss' is much less of a concern.
Using the same innovative technology found in our foil-bubble thermal blankets and pallet covers, our gusseted insulated box liners use passive energy reflection to insulate your products throughout the entire shipping duration.
*May not be recyclable in your area
Custom sizes and minimum order quantities
Our in-house manufacturing facility allows us to provide you with fully customizable sizes at no extra charge. Get in touch to discuss your bespoke requirements.
The minimum order quantity for CooLiner thermal liners is 1000 pcs per size. Looking for fewer than 1000 units? We have lower minimum quantities for our PopupLiner and EcoLiner box liners. Learn more about our minimum order quantities here.
Available in Various Thickness
Our thermal box liners are available in various levels of thickness that are offered depending on your performance requirements.
Lite
More streamlined for reduced costs.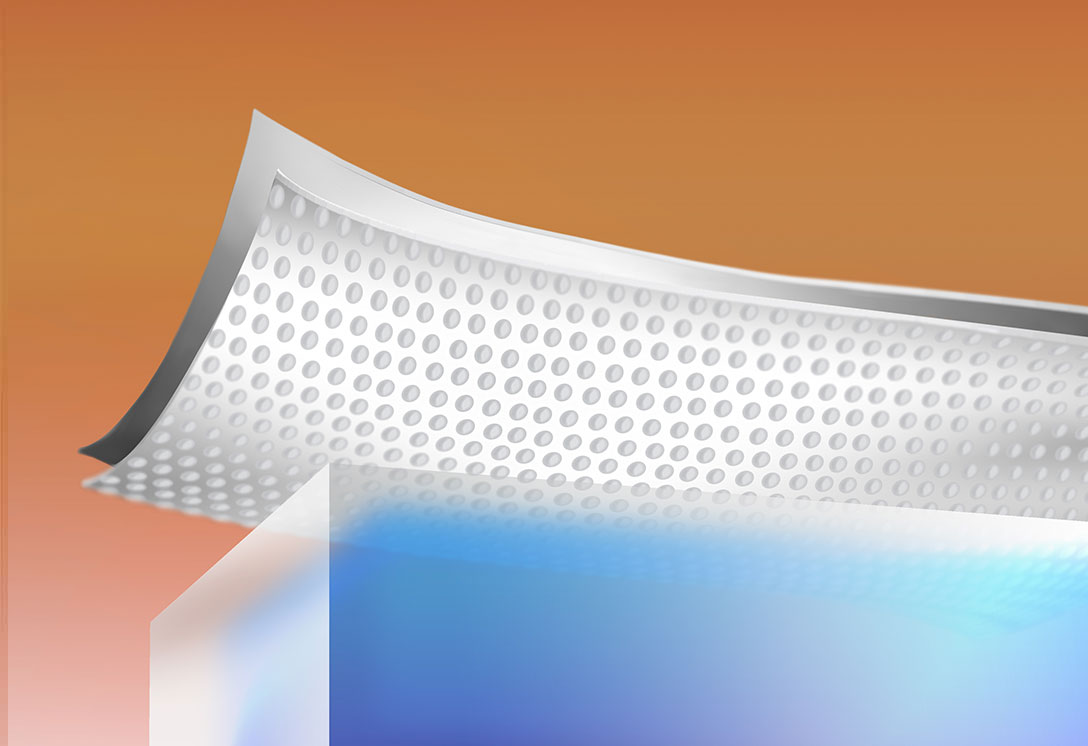 Single Bubble
Suitable for shiments lasting 24 hours.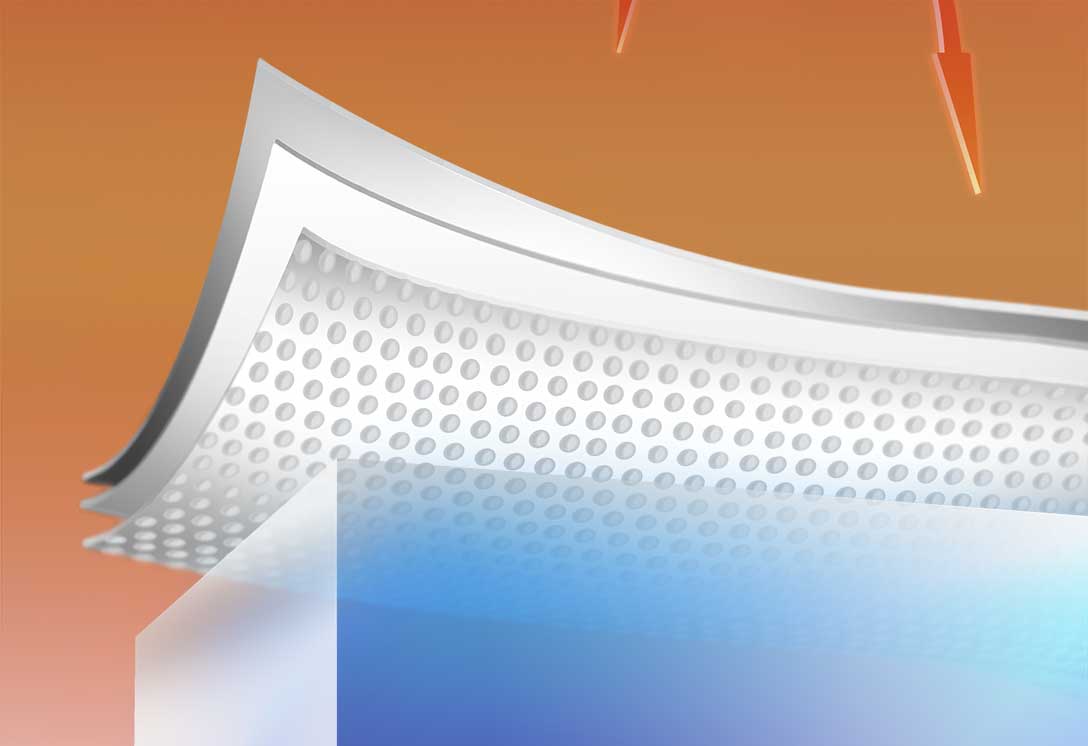 Double Bubble
Dual bubble layer provides 20% better protection.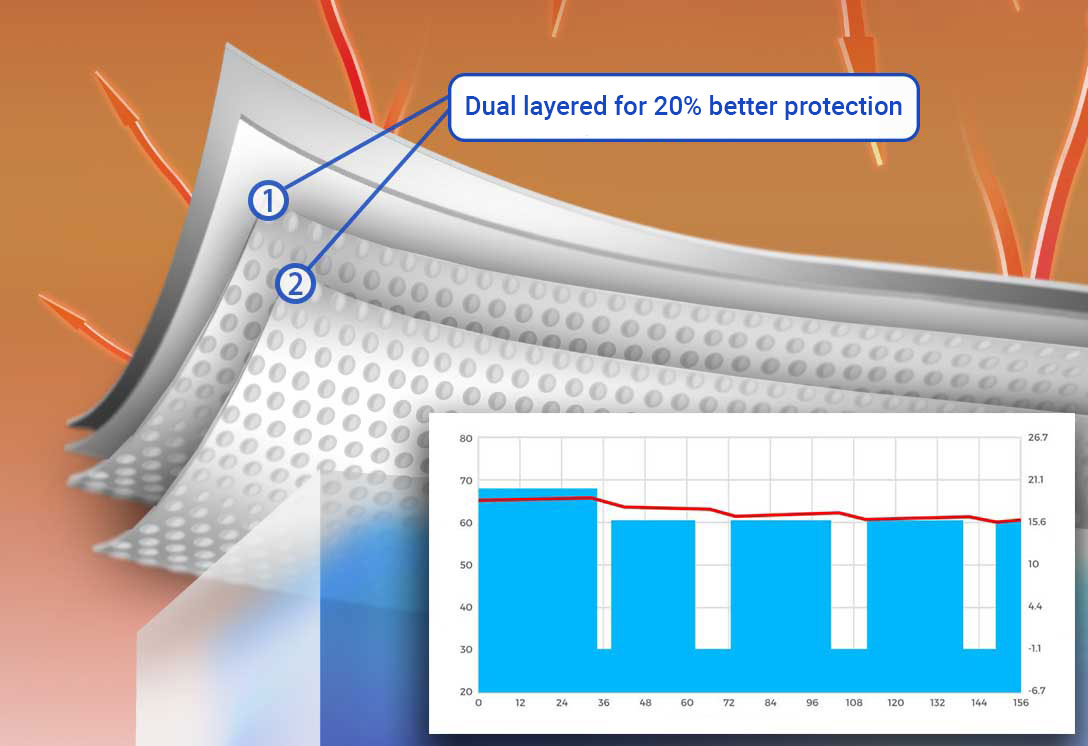 Recyclable second-generation reflective bubble insulation
SustainaLiner is an environmentally friendly insulated packaging material with a high recycling value made entirely of low-density polyethylene plastic.
Learn more
Extreme Space Efficiency

The compact and collapsible design of CooLiner box insulation makes it easy to transport and allows you to save on storage costs.

Environmentally Friendly Materials

The insulated shipping boxes are built with materials that minimize impact on the environment.

Peel-and-Seal Easy Adhesive Lip Closure

Easy-to-use, one-piece design allows you to seal and insulated your shipping boxes in seconds.

Leak-Resistant

Featuring a water-tight seal, the insulated foil bubble box liners ensure your products remain dry during transit.

FDA-approved

The cold shipping boxes are made from materials approved by the FDA (in case of incidental food contact).
Watch the demonstration video below to see how easy it is to use CooLiner foil bubble insulation.
Performance Testing
Refrigerated Product – 24-Hour Transit in Summer
The efficacy of the CooLiner thermal box liner was tested by comparing it to that of a 1/2″ styrofoam insert. Two test samples were placed under extremely high ambient temperature and the thermal performances were compared.
As shown in the graph below, insulating with CooLiner box insulation resulted in a substantial temperature differential over a 24-hour transit duration.
| | |
| --- | --- |
| Details: | 12 lbs. of chilled gravy |
| Box Size: | 12.5″ x 10.5″ x 8″ |
| ID Size: | 12.5″ x 10.5″ x 8″ |
| Container Used: | Carton lined with CooLiner Box Liner |
| Container Compared to: | 12.5″ x 10.5″ x 8″ with 6 pcs. 1.5″ Styrofoam Inserts |
| Weight Shipped: | 10 lbs. |
| Pre-Shipment Temp: | 2 °C  (~35 °F) |
| Refrigerant Used: | 2x 28 oz. gel packs |
Research on the CooLiner Thermal Box Liner

All our products are developed and manufactured from our factory in the USA.
Want to know more about our Insulated Box Liners?
Call us, we are here to help: