Our Insulated Pallet Covers protect against extreme ambient temperatures for more than 24 hours.
Manufactured using our innovative and recyclable #7* CooLiner material, these lightweight Pallet Covers can be quickly and easily applied to shipments, protecting them against damaging temperature excursions during transit.
While providing high-performance temperature control, CooLiner is an extremely cost-effective solution when compared to refrigerated trucking. The insulating blankets also help prevent heat damage in cross-dock shipping and on the tarmac.
The dual-layered material combines an ultra-radiant barrier and a super-insulating bubble layer. This provides the strength and flexibility needed to resist punctures and withstand rigorous handling during transit, while also blocking light, UV and odor transfer.
*May not be recyclable in your area
Custom sizes and minimum order quantities
We specialize in manufacturing custom sizes to suit your exact requirements, and we do this at no extra cost. Get in touch with us to discuss your requirements.
The minimum order quantity for Insulated Pallet Covers is 500 sets/pcs per size. Learn more about our minimum order quantities here.
High-Performance Insulation
The innovative pallet covers are constructed with our proprietary foil bubble material, and provide protection against extreme hot and cold temperatures.  We assist our clients in keeping bulk shipments at consistent temperatures throughout the transit duration.
The thermal pallet covers provide you with the most cost-effective temperature control for less-than-container-load shipments.
Custom Manufacturing
We specialize in manufacturing custom sizes of insulated covers for our clients, tailor-made to "fit" the needs of the client.
Although the insulated pallet blankets provide an extremely high level of temperature-control performance, they are priced at a fraction of the price of reusable covers. CooLiner insulated covers are generally one-use, disposable products, meaning no reverse logistics are required.
Insulating Bulk Shipments
CooLiner insulation blankets provide an excellent method of insulating bulk quantities of goods. The pallet covers deliver outstanding temperature-control performance against cold and heat. They are widely used in the United States and worldwide to protect solids and liquid products, including medical fluids, pharmaceutical components, water-based paints, industrial chemicals, temperature-sensitive industrial materials, seafood, and meat.
The insulated bubble wraps can be used as insulated shrouds & insulated hoods, and are among the most cost-effective types of thermal pallet protection products available.
In addition to temp-shield temperature-control shipping materials like the CooLiner thermal blanket cover, IPC also manufactures kits to protect Air Cargo LD3, LD8 and LD 10 containers.
Available in Various Thickness
Our Insulated Pallet Covers are available in various levels of thickness that are offered depending on your performance requirements.
Lite
More streamlined for reduced costs.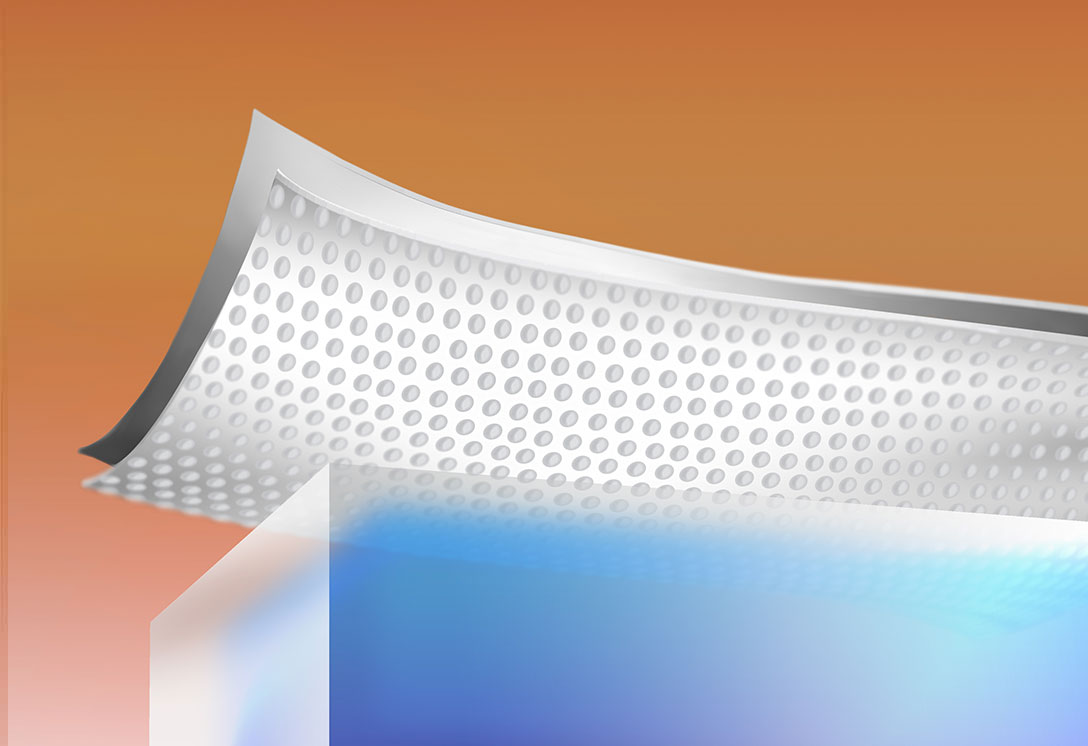 Single Bubble
Suitable for shiments lasting 24 hours.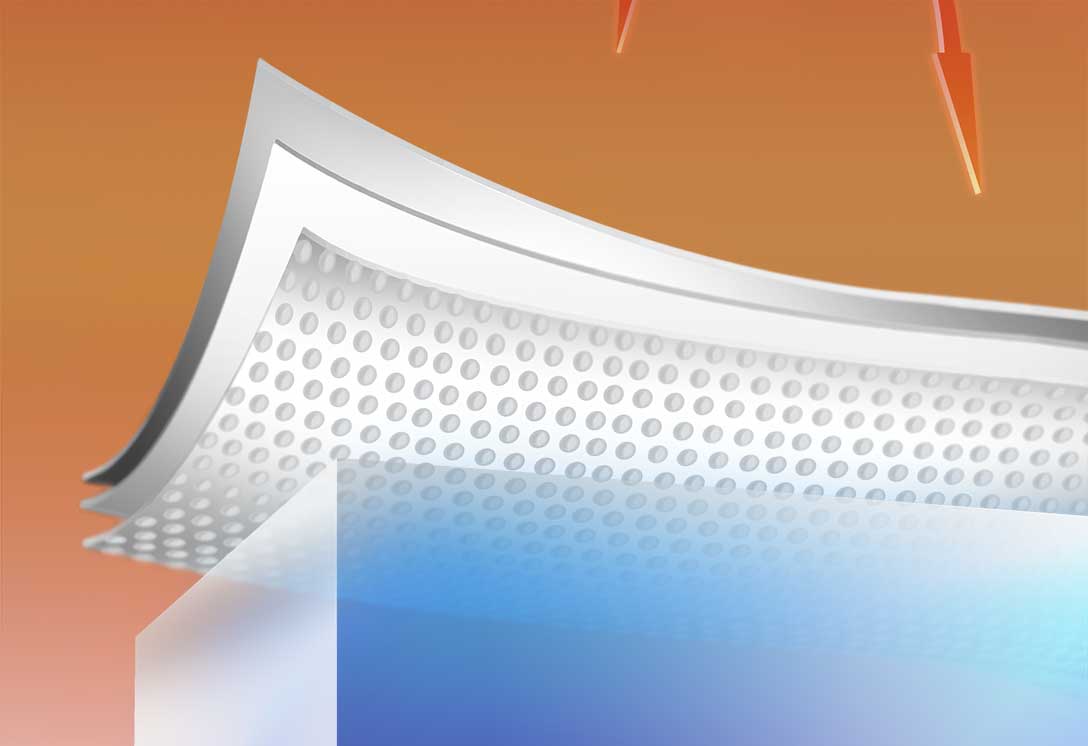 Double Bubble
Dual bubble layer provides 20% better protection.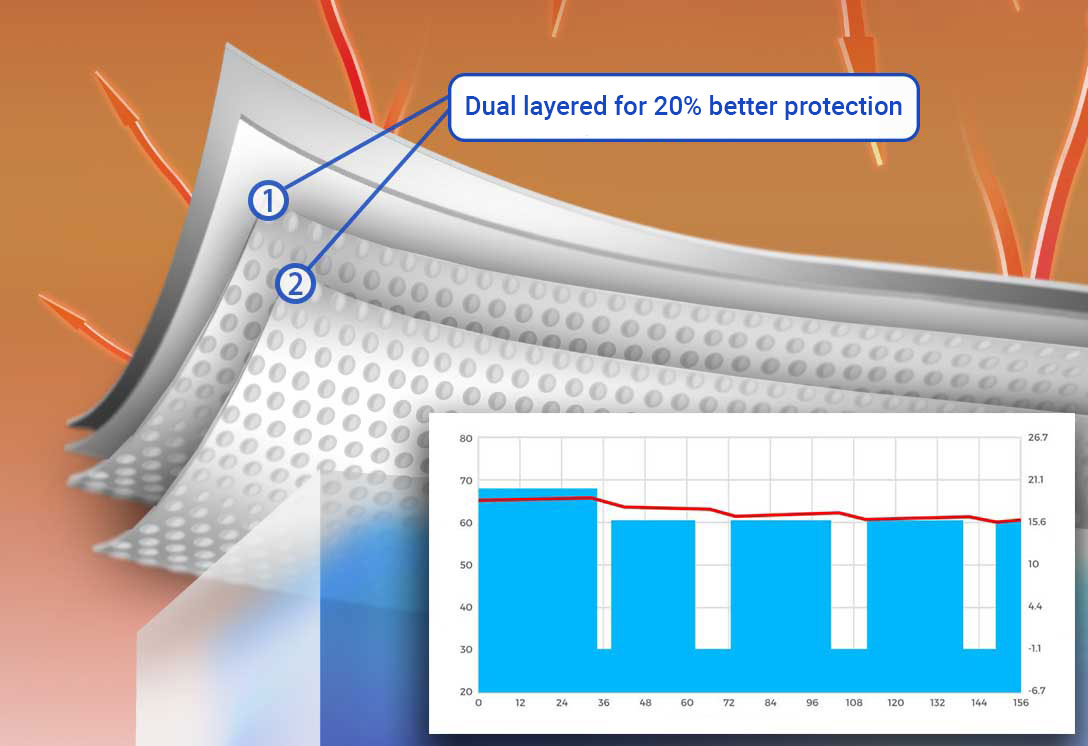 Sturdy, tear-proof, heat-sealed, foil bubble material.

Arrives folded with space-saving design.

Quick and easy to apply, saving on labor.

Collapsible and easy to dispose of.

Low cost, single-use design; no reverse logistics required.

Reusable with some applications.

Provides high level of light, solar radiation and UV protection.

Made of reflective radiant barrier materials

Peel-and-seal self-adhesive easy closure
Watch the video below to see how to insulate your shipments using CooLiner pallet insulation.
Be sure to take a look at our Insulated Cargo Blankets, which are made from the same high-performance material as our Insulated Pallet Covers. The cargo blankets are suitable for larger shipments as they allow you to protect an entire container against extreme temperatures in a matter of seconds.
What Makes Our Insulated Pallet Covers Superior?
Protection Against Extreme Cold and Heat

Recommended for protection of room temperature or refrigerated products against cold and heat extremes.

Extreme Space Efficiency

Thermal pallet covers arrive compact and compressed for easy storage and transportation.

Made of Robust, Durable Material

Our thermal pallet covers are made using sturdy, puncture-resistant, heat-sealed, foil-bubble material.

Easy to Use

Easy-to-use design allows you to apply your insulated pallet cover in seconds using a peel-and-seal adhesive closure.
Frequently
Asked
Questions
Introducing: FabriCool Cargo Covers
New at IPC: FabriCool Cargo Covers are new and improved pallet covers that are perfect for protecting air and truck cargo shipments for extended durations.
Built with a breathable, durable fabric material
Compact and lightweight
Learn more

All our products are developed and manufactured from our factory in the USA.
Want to know more about our insulated pallet covers?
Call us, we are here to help: