The PopupLiner Insulated Pouch is our best-performing thermal mailer and is available in any custom size.
Protection over 48 hours

Thermal envelopes provide effective temperature control for over 48 hours.

Perfect for small-sized, temperature-sensitive goods

The padded envelopes are ideal for medical products, pharmaceuticals, food and any other perishable or temperature-sensitive goods.

Available with 'High-Performance'

Insulated pouches are available with 'High-Performance' ½" thick panels or 'Ultra-High-Performance' 1″ thick panels.

'Easy-slide zip lock' or 'peal-and-seal tape' closure

Each thermal envelope can be securely closed in a second using either a peel-and-seal adhesive strip or an easy-slide zip lock.

Excellent cushioning with elastic foam panels

As well as providing effective temperature control, the thermal pouch protects your shipments against physical damage with durable foam panels.

Clean and professional presentation

Maintain a professional company image while shipping your temperature-sensitive products.

Self-expanding envelopes are vacuum-compressed to save space

IPC's unique PopupLiner technology allows you to benefit from enhanced space-efficiency while shipping.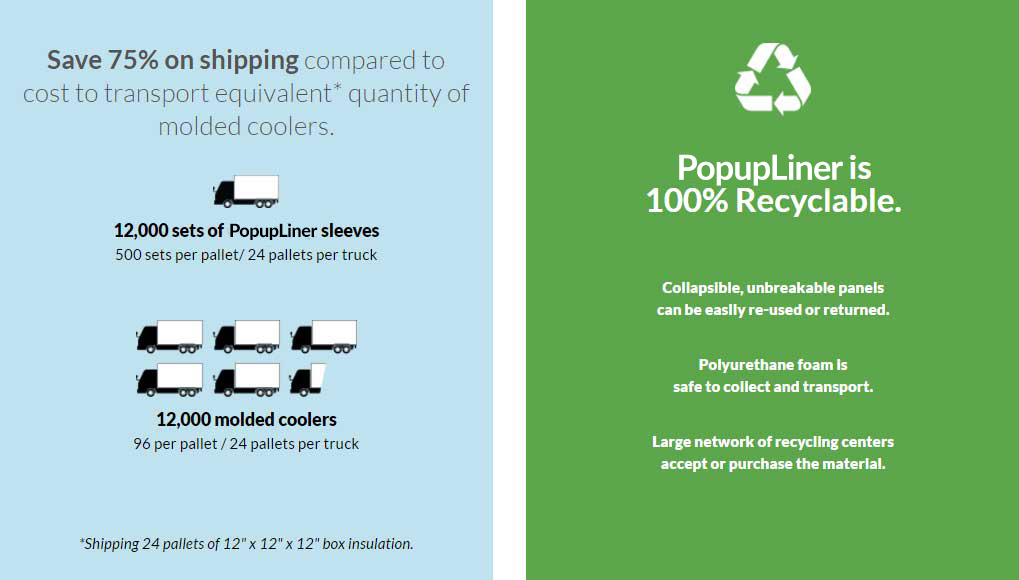 Performance Testing
Comparison of IPC's PopupLiner Thermal Pouch and Puncture-induced Inflating Mailer
Controlled Room Temperature (CRT) 20 – 25°C Performance Over 48 Hours

All our products are developed and manufactured from our factory in the USA.
Want to know more about our Insulated Box Liners?
Call us, we are here to help: