CelluLiner Paper Insulated Box Liner
Curbside-recyclable, paper-based insulated box liners.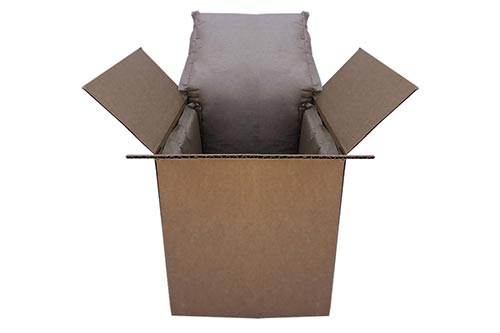 CelluLiner is an innovative paper-based insulated packaging material that's curbside recyclable and protects shipments for up to 48 hours.
Introducing our innovative paper insulated box liner that's made of 100% curbside recyclable materials and designed to protect frozen and refrigerated shipments for up to 48 hours.
Made of an advanced multi-layered paper material that's designed for maximum insulating performance, these paper insulated packaging products can be fully collapsed to a flat format for space and cost savings during transit and storage.
Made with 100% biodegradable cellulose insulation panels and outer casing, CelluLiner contains thousands of small air pockets per cm3 that substantially slow heat transfer, while the outer shell is also naturally insulating. The combination of these materials results in an insulating liner that provides protection against even the most extreme ambient conditions.
Our high-performance paper insulated box liner comes as two separate three-sided panels that interlock to form a box shape.  The panels can be placed into a box shape in just a few seconds, after which they are ready to be loaded with your temperature-sensitive goods.
After use, the panels can be conveniently flattened and placed in a curbside recycling bin. Not all paper packaging products are the same


Unlike some paper packaging products that use low quality, non-recyclable material such as newsprint and cornstarch, at IPC we only use post-consumer paper materials that are valuable to recycling companies.
CelluLiner: 100% Paper Insulated Packaging
High-performance 100% paper insulated packaging
Made with a 100% paper construction, CelluLiner provides highly effective temperature control while being made from completely natural, recyclable materials.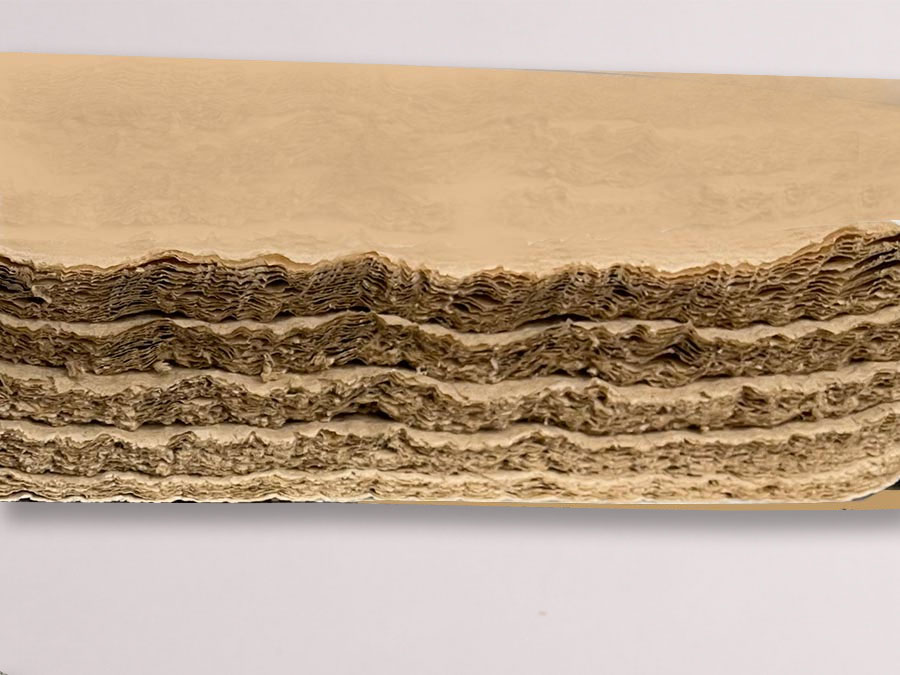 High-performance layered paper interior and plastic outer shell
EconoCell is a curbside-recyclable insulated packaging material from the same family as CelluLiner. Also made with a 100% paper interior, EconoCell is cased inside a recyclable plastic outer lining. Not only does this provide powerful temperature control, it's waterproof and has a clean, professional appearance.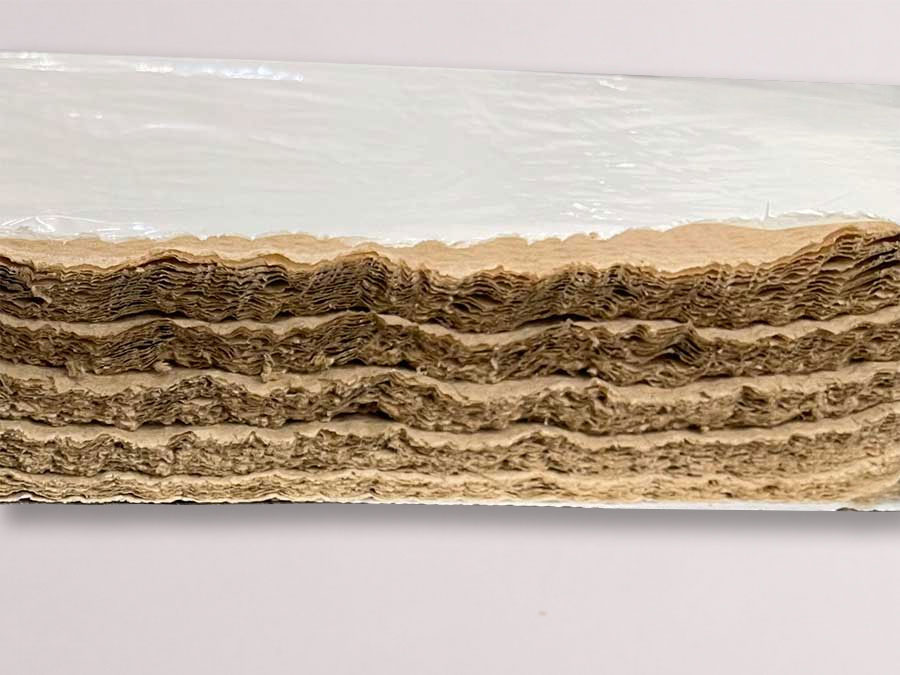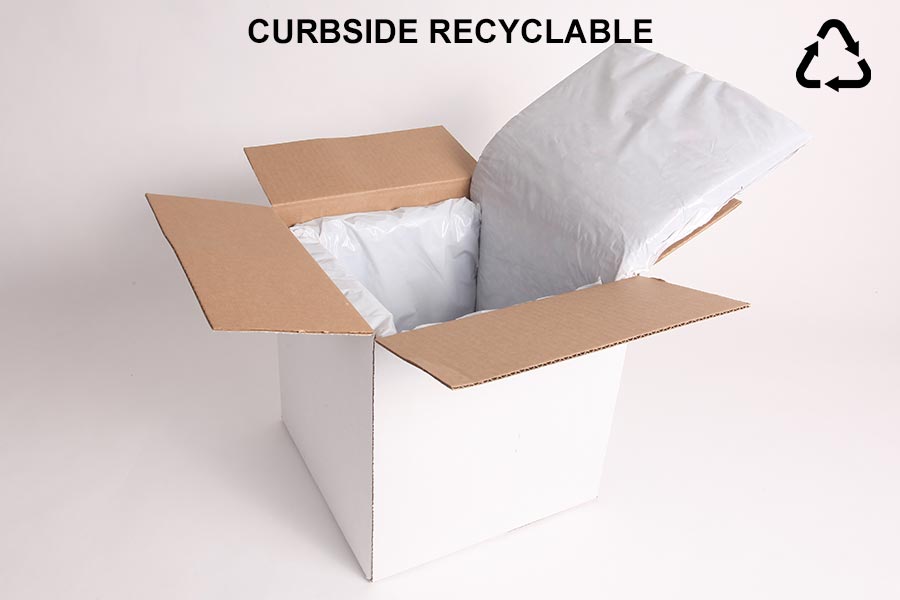 Custom sizes and minimum order quantities
As with most IPC packaging solutions, we can manufacture CelluLiner box liners in any custom size, and at no additional cost. This allows you to source packaging at a size that perfectly fits your specific product requirements, resulting in optimal conditions for temperature control, and giving you confidence that your products will reach their destination within the desired temperature range. Additionally, we can test your custom payload in our in-house environmental testing chamber, further ensuring the packaging solution will provide sufficient thermal protection. Get in touch to discuss your requirements.
The minimum order quantity for CelluLiner Box Liners is 500 sets/pcs per size. Learn more about our minimum order quantities here.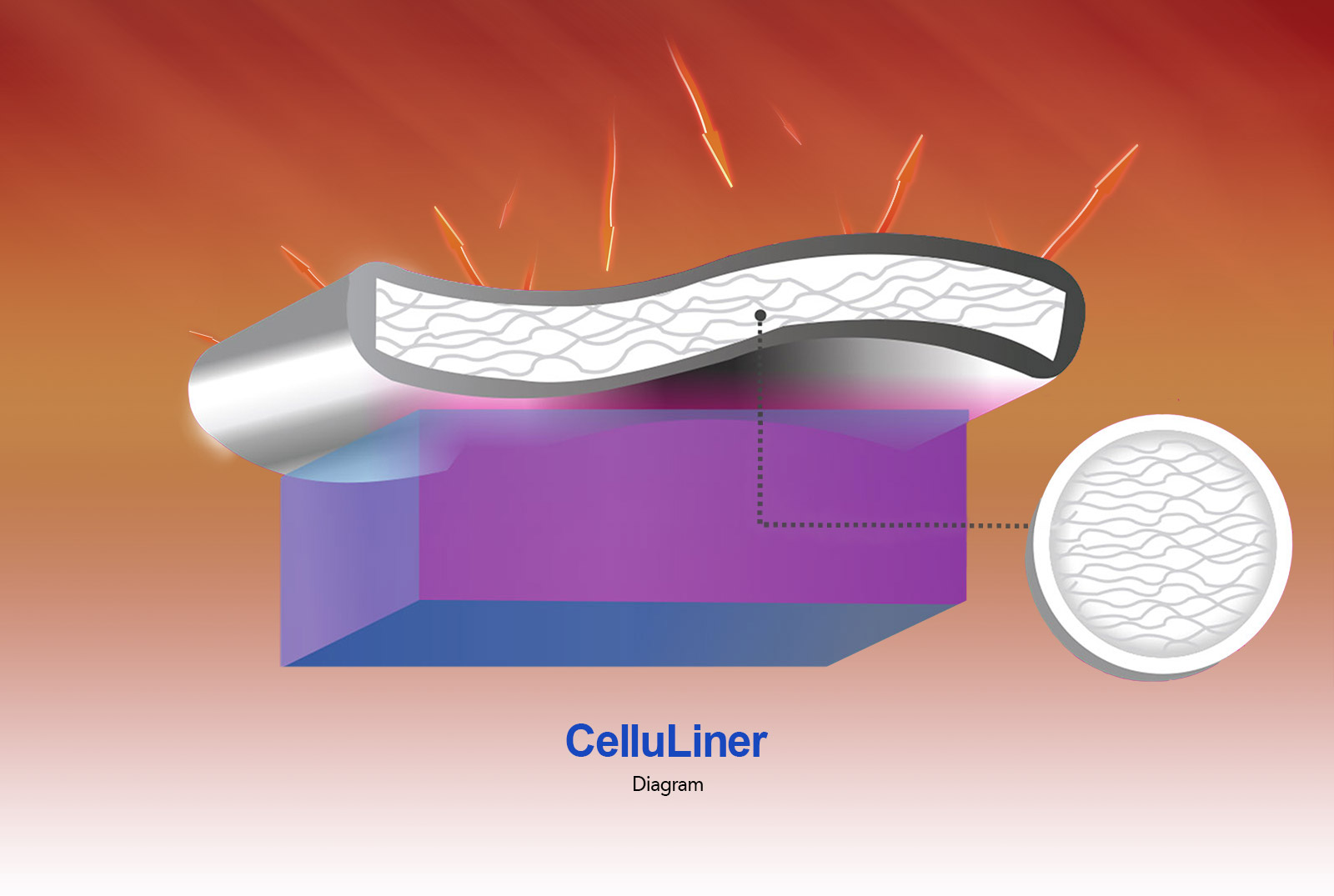 Made with 100% paper insulation, CelluLiner is the world's first one-piece construction paper liner.
Learn why our paper-based box liners and pouches provide perfect
insulated packaging solution
Curbside Recyclable
This paper-based insulated packaging is made entirely of paper, and can be recycled curbside without requiring any separation. Simply flatten and recycle.
Custom Sizes
Our paper-based insulated packaging can be constructed in sizes that match your exact requirements, resulting in the best possible insulation performance.
Collapsible Design
CelluLiner box liners and pouches can be efficiently flat-packed when not in use, resulting in substantial savings in storage and shipping costs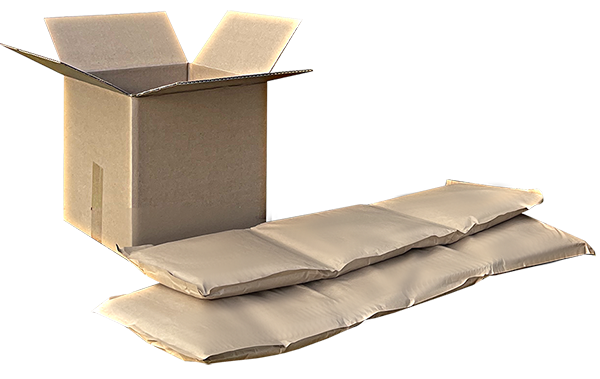 CelluLiner maintaining below 60°F for 3 hours
| | |
| --- | --- |
| Details: | Chicken breast (16 oz), sausage links (13.3 oz), whole milk (64 oz), yogurt cup (6 oz) and cheese (16 oz) |
| Bag size | 12″ x 7″ x 17″ |
| Bag weight | 4.7 oz |
| Product used | Insulated grocery bag |
| Pre-Shipment Temp: | 36 °F |
| Refrigerant Used: | N/A |
| Temp. Profile | 75 °F for 0.5 hr / 100 °F for 2.5 hr |
| Test duration | 3 hr |

All our products are developed and manufactured from our factory in the USA.
Want to know more about our Insulated Box Liners?
Call us, we are here to help: