CooLiner To Go is a high-performance, single-use insulated delivery bag that requires no reverse logistics and helps you deliver hot or cold goods safely to your customers.
The new-and-improved version of the CooLiner Box Liner, CooLiner To Go is an lightweight insulated tote bag that comes with a convenient carrying handle and provides effective temperature control for over 24 hours.
Each single-use, thermal bag comes with an integrated hand hole and an easy-use adhesive tape seal, making the CooLiner To Go the perfect bag for applications including delivery and transportation of hot or cold food.  As well as being used as insulated food delivery bags, the To Go can also be used for transporting other temperature-sensitive products.
Custom size availability
Our insulating delivery bags can be made in any custom size to suit your exact requirements, and we do this at no extra cost. Get in touch to discuss your requirements.
Sturdy, high-capacity insulated bags
These disposable insulated food bags are designed to offer a singular, high-performance insulation unit, as opposed to dual-layered paper bag and liner combinations. The performance achieved using the CooLiner To Go is superior to the combined units since the metalized outer layer is uncovered.
These #7 recyclable* insulated food bags can withstand the weight of a very large quantity of food products. Our in-house testing has indicated the bags can safely carry more than 22lbs of temperature-sensitive produce. The thermal bags are made with gusseted corners, meaning they fit neatly inside your corrugated cartons.
Hot and cold food deliveries are perfect examples of uses for these Insulated Delivery Bags. Food can be loaded in seconds, whether at a takeaway or a supermarket, and sealed and sent on it's way while effectively containing the inside temperature, keeping hot food hot and cold food cold.
*May not be recyclable in your area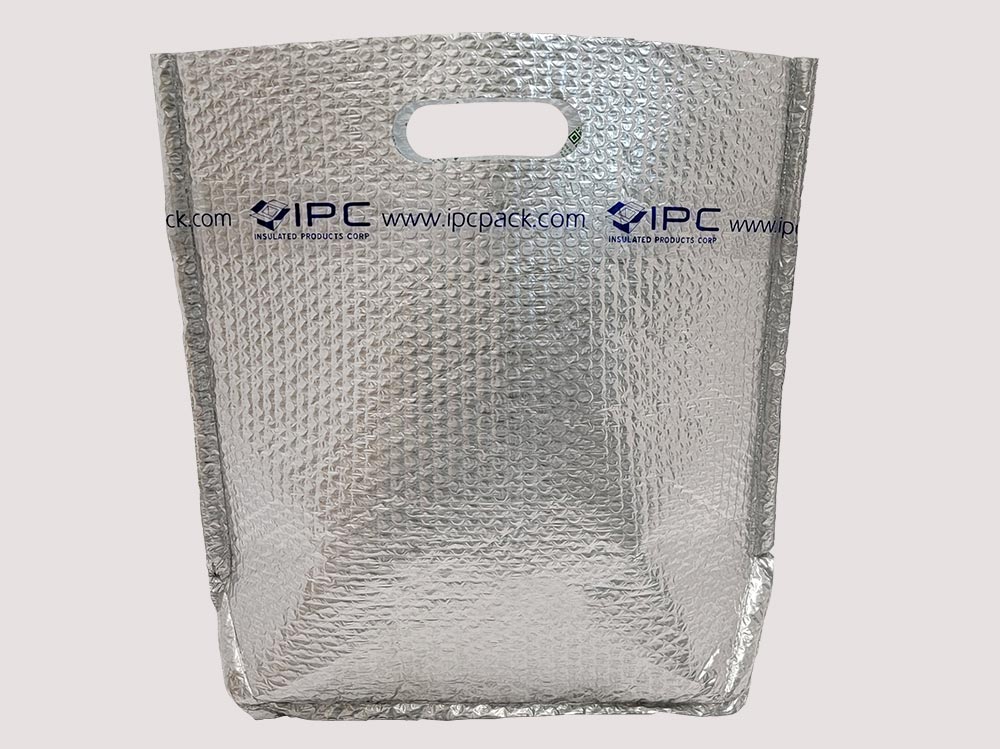 Custom Branding Available
Maintain a consistent brand image until your products reach your customers. We custom-print your branding onto your insulated bags to help you keep a professional image throughout the delivery process.
Available in Various Thickness
Our Insulated Delivery Bags are available in various levels of thickness that are offered depending on your performance requirements.
Lite
More streamlined for reduced costs.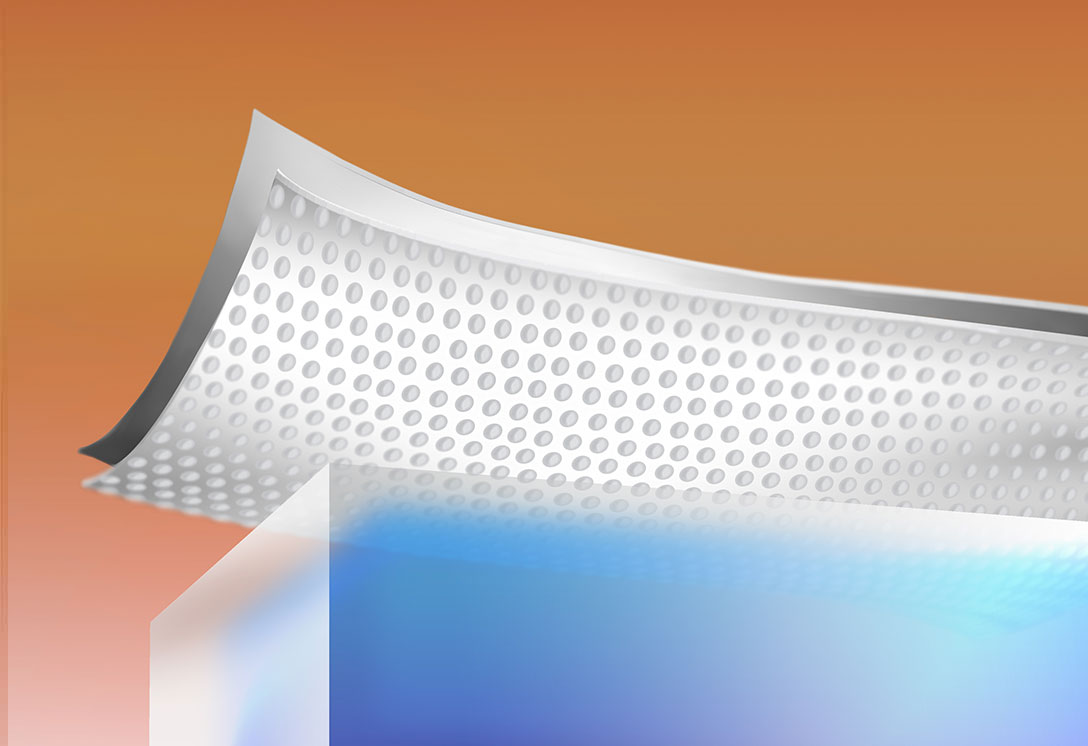 Single Bubble
Suitable for shiments lasting 24 hours.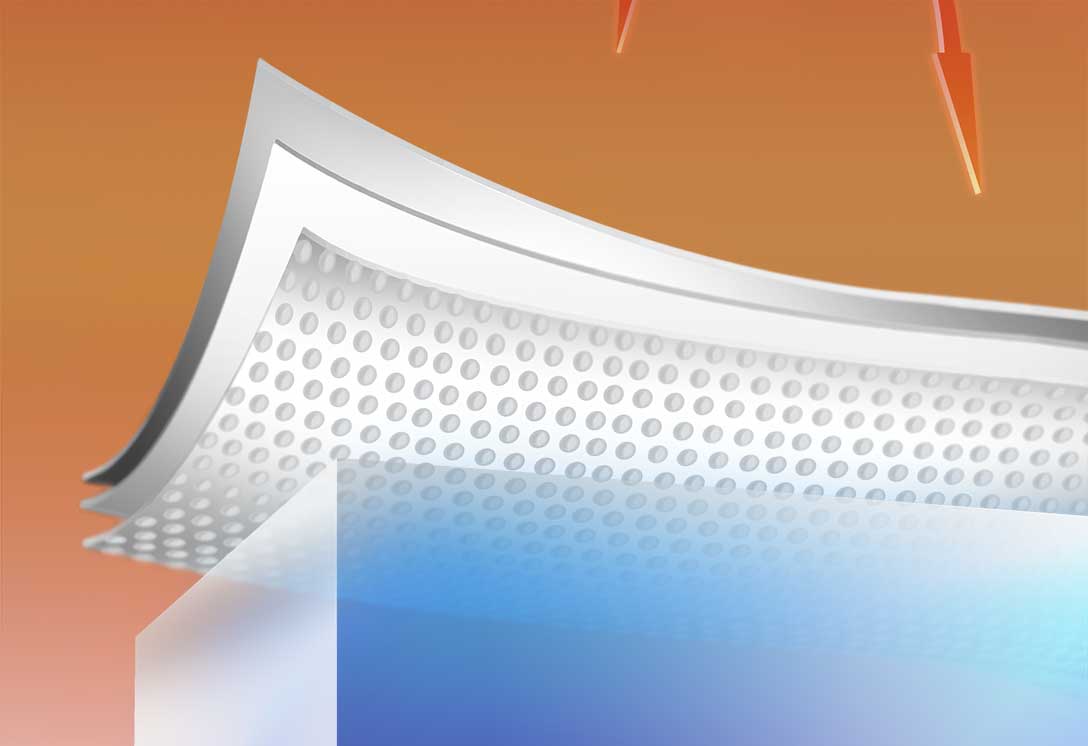 Double Bubble
Dual bubble layer provides 20% better protection.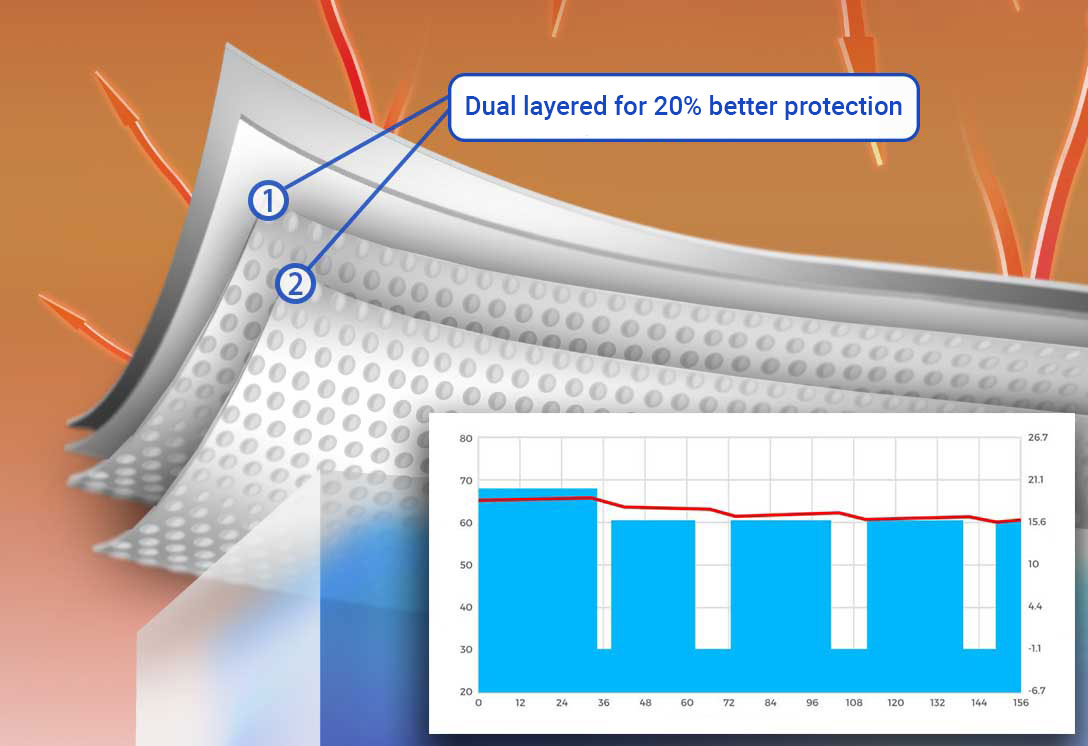 What makes the Insulated Delivery Bags superior?
Convenient Carrying Handle
A super-strong, integrated handle makes it easy to carry the insulated shopping bags by hand.
Instant Peal-and-Seal Closure
Once the bag is full, simply pull tape to reveal adhesive strip and seal.
Effective Temperature Control
Our tried-and-tested, proprietary CooLiner material effectively keeps your deliveries within a specific temperature range.
Convenient carrying handle

Integrated carrying handle makes it easy to hold the insulated delivery bags in your hand.

24 hour protection

High-performance insulated cooler bags that provide effective temperature control for more than 24 hours.

Robust construction

The disposable insulated shipping bags feature a sturdy design to prevent tears.

Easy-seal adhesive lip tape

Quickly seal the insulated shopping bag with the Peel-and-Seal adhesive lip closure.

Perfect for food shipping and deliveries

Thermal bags are perfect for sending hot or cold food to your customers.

FDA-approved raw materials

Our insulated grocery bags are FDA-approved in cases of incidental food contact.
CooLiner Installation Demo
CooLiner also comes in a box liner and pouch format. Watch the video to find out how quick and easy it is to use CooLiner packaging for shipping temperature-sensitive goods.
Our insulated food delivery bags are made from CooLiner material, an advanced, flexible insulation material that provides effective thermal control when used as a packaging material during shipments. An innovative material made using a combination of reflective metalized films and a non-conductive air bubble material, CooLiner protects shipments against extreme ambient temperatures.
CooLiner insulated bags and pouches are flexible, sturdy, and can be filled, sealed and sent on their way within a matter of seconds.
The material, which is also available as a box liner, pallet cover, cargo blanket and insulated pouch, provides high-performance temperature control for over 24 hours.
Each thermal bag for food delivery is made from CooLiner material, a proprietary technology created over years of meticulous research and development. CooLiner combines its low mass with high heat reflectivity to substantially inhibit heat transferring into shipments.  The effectiveness of the material is achieved through use of two key components:
Advanced Bubble Layer.  The air-bubble layer features a unique structure, made up of countless air pockets, designed to prevent the conductive transfer of heat. This structure allows CooLiner to provide even more effective performance than heavier, thicker films.
Reflective Foil Layer.  The air-bubble layer is covered in a highly reflective metalized film that prevents heat from radiating inward from the ambient environment.
Performance.  CooLiner thermal delivery bags have been proven to be highly effective in keeping shipments within the desired temperature range throughout the transit duration. Primarily, they are used for refrigerated or room-temp goods.
Cost Savings.  With an efficient, space-saving design, CooLiner can be neatly folded when not in use or in transit, providing invaluable savings in warehousing and shipping costs. The material is also made of primarily air, and since its a low mass/high volume material, this is an indication of how little resin is required for its manufacture-an additional way the cost is kept low compared to more dense materials.
Durability. CooLiner is designed with a durable material that resists tears, meaning you can rest assured you shipments will make it to the destination with damage or pilfering.
Performance Testing
Refrigerated Product – 24-Hour Transit in Summer
| | |
| --- | --- |
| Details: | 12 lbs. of chilled gravy |
| Box Size: | 12.5″ x 10.5″ x 8″ |
| ID Size: | 12.5″ x 10.5″ x 8″ |
| Container Used: | Carton lined with CooLiner Box Liner |
| Container Compared to: | 12.5″ x 10.5″ x 8″ with 6 pcs. 1.5″ Styrofoam Inserts |
| Weight Shipped: | 10 lbs. |
| Pre-Shipment Temp: | 2 °C  (~35 °F) |
| Refrigerant Used: | 2x 28 oz. gel packs |
New Delivery Bag Products
Paper Grocery Bag
Introducing our most environmentally friendly insulated delivery bag. Made entirely of paper, this insulated delivery tote safely protects temperature-sensitive shipments for up to 24 hours and can be conveniently placed in curbside recycling bins after use.
Curbside recyclable
100% paper
Compact and lightweight
Learn more
New at IPC: FabriCool Delivery Bags are new and improved delivery bags that are even more compact and easy to handle.
Built with a breathable, durable fabric material
Compact and lightweight
Perfect for consumer delivery
Request Quote
SustainaLiner Delivery Bags
SustainaLiner Insulated Delivery Bags are made entirely of LDPE4 material that has a high recycling value and protects shipments for 24 hours.
Built using 100% recyclable LDPE4 plastic
Compact and lightweight
Perfect for consumer delivery
Request Quote
Interested in learning more? Enter your email below and we'll be in touch.

All our products are developed and manufactured from our factory in the USA.
Want to know more about our insulated delivery bags?
Call us, we are here to help: