Our foil bubble rolls are made of radiant barrier insulation, and protect shipments against extreme ambient temperatures.
CooLiner roll stock is IPC's premier insulation line for protection of varying size of containers, pallets and other packages or freight.
The foil insulation is engineered with a dual-layered structure, fused with an intelligent bond solution. The durable material is impervious to tears or rips, and provides effective temperature control throughout the duration of your shipment.
Easy application.  Simply position the reflective insulation over your shipment, and quickly seal with built-in adhesive strips. This ease of operation allows you to streamline your shipping processes, producing valuable cost savings.
Suggested Sizes
12" x 125′
24" x 125′
30" x 125′
32" x 125′
48" x 125′
60" x 125′
64" x 125′
96″ x 125′
What Makes CooLiner Roll Stock Superior?
Protects Against Cold and Heat

The foil-faced insulation provides high-performance temperature protection against extreme cold and heat ambient temperatures.

Easy to Use

CooLiner insulation roll makes it easy to insulate pallets in seconds.

Efficient Use of Material

Eliminate waste by using only the amount of thermal roll needed to protect your cartons or pallets.

Light and UV Protection

Provides high level of protection against light and UV.
Our insulation rolls are available in Single Bubble or Double Bubble form, depending on your performance requirements.  Click and drag the slider below to compare the two versions.
Single Bubble
Suitable for shiments lasting 24 hours.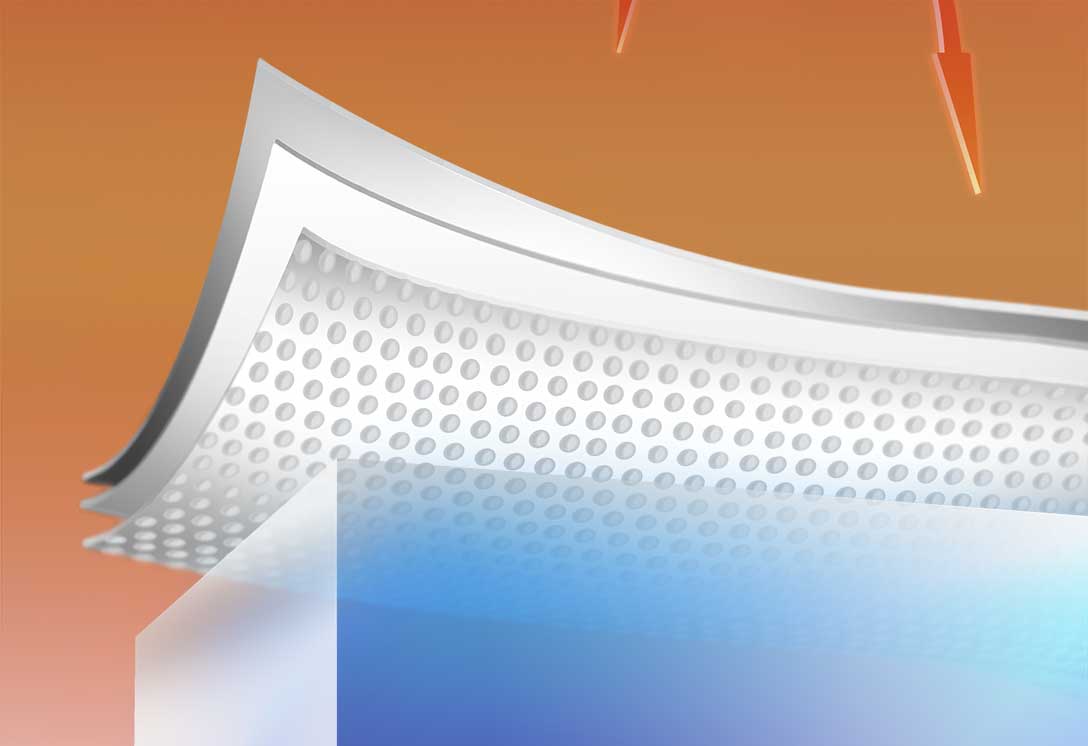 Double Bubble
Suitable for shiments lasting up to 48 hours.
Want to know more about our Insulation Roll?
Call us, we are here to help: