CooLiner for Shipping Herbs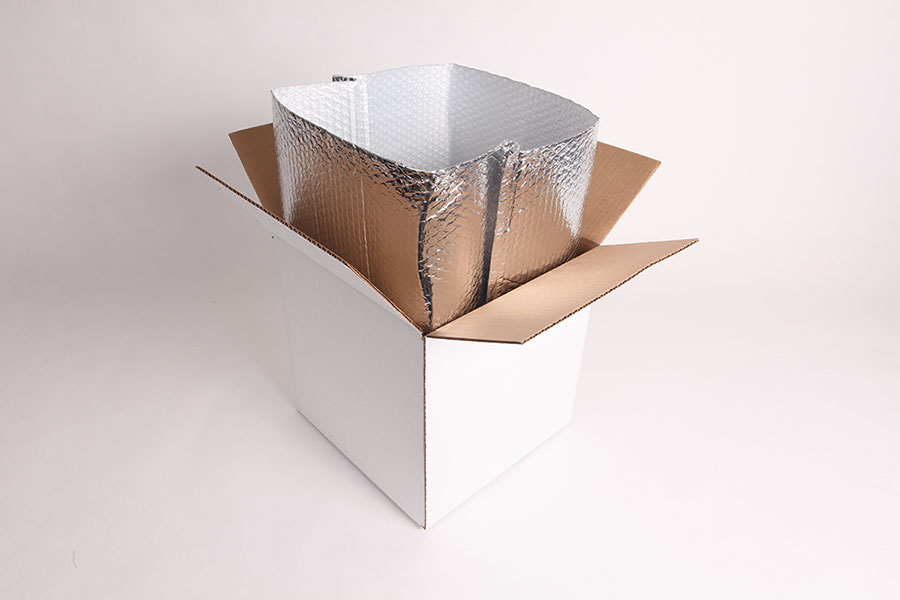 Our CooLiner insulated box liners keep fresh herbs, specialty fruits and vegetables salad mixes, cress, and micro herbs chilled, moisture free, and protected during shipping. Our unique, easy-open carton liners protect from summer heat for up to 24 hours, this will ensure your valuable materials arrive chilled while enhancing shelf life. Our products can also protect against the cold of winter.
Our unique insulation products have a history of providing reliable protection for a host of herb growers and shippers, micro green growers, greenhouses, edible flower grower/shippers, specialty vegetable growers and similar industries. We create custom pallet covers for large shipments too as well as protection for 48 hours and beyond. Call us at 310-638-0900 for information on custom liners, samples and quotes.
Enhances shelf life, keeps herbs cooler and drier during transport.
Excellent for order fulfillment for culinary or restaurant quality herbs.
Prevents moisture "sweating" on product.
Clean and professional presentation.
Prevents fragrance transmission.
The very temperature sensitive nature of herbs and their susceptibility to wilting necessitates a superior form of protection during transport.
CooLiner is an effective and time tested form of transport utilized by many culinary herb and specialty vegetable companies that cater to thousands of restaurants and distributors nationwide. Because CooLiner is vapor impervious, it helps in preserving freshness throughout the shipping duration. CooLiner is also ideal for transport to food vendor such as restaurants whereby it disposes cleanly and easily relative to Styrofoam.
Test: Fresh Herbs in 48-Hour Transit
Details:
Box Size:
ID Size:
Container Used:
Compared to:
Weight:
Pre Shipment Temp.
Refrigerant Used:
12 lbs Fresh Basil packed in plastic bags
20" x 20" x 20"
20" x 20" x 20"
CooLiner square bottom box liner in carton
20" x 20" x20" Carton with ½" Styrofoam Inserts
9 lbs
55 °F
3 lbs (2 gel packs at 1.5lbs)