CelluLiner Square Bottom Bag
Curbside-recyclable, paper insulated delivery bags for consumer shipments.
CelluLiner square-bottom insulated bags provide the perfect solution for sending temp-sensitive products to your customers.
Introducing our new 100% paper square-bottom bag, a curbside-recyclable solution for insulating products while in transit to your customers.
CelluLiner square-bottom bags are extremely easy and efficient to use. Simply open the bag, place it inside your shipping box, and load with your products.
The square-bottom bags are made using our high-performance CelluLiner insulation material. Made entirely with paper, this insulation material achieves such a high level of insulation thank to it's advanced, multi-layered construction. Numerous layers of paper are combined to create thousands of tiny air pockets that substantially reduce airflow and heat transfer.

Not all paper packaging products are the same


Unlike some paper packaging products that use low quality, non-recyclable material such as newsprint and cornstarch, at IPC we only use post-consumer paper materials that are valuable to recycling companies.
Learn why our paper insulated delivery bags provide the perfect
solution for temp-sensitive consumer deliveries.
Curbside Recyclable

These paper insulated delivery bags are made entirely of paper, and can be conveniently recycled curbside without requiring any separation.
Custom Sizes

Thanks to our in-house custom manufacturing capabilities, we can delivery paper insulated delivery bags in any custom size to match your exact requirements.
Collapsible Design

CelluLiner insulated bags can be efficiently flat-packed before and after use, resulting in substantial savings in warehousing and shipping costs when compared to other types of insulated bags.
Custom sizes and minimum order quantities
As with most IPC packaging solutions, we can manufacture paper insulated delivery bags in any custom size, and at no additional cost. This allows you to source packaging at a size that perfectly fits your specific product requirements, resulting in optimal conditions for temperature control, and giving you confidence that your products will reach their destination within the desired temperature range. Additionally, we can test your custom payload in our in-house environmental testing chamber, further ensuring the packaging solution will provide sufficient thermal protection.
Our CelluLiner Delivery Bags are subject to minimum order quantities. Get in touch or learn more about our minimum order quantities here.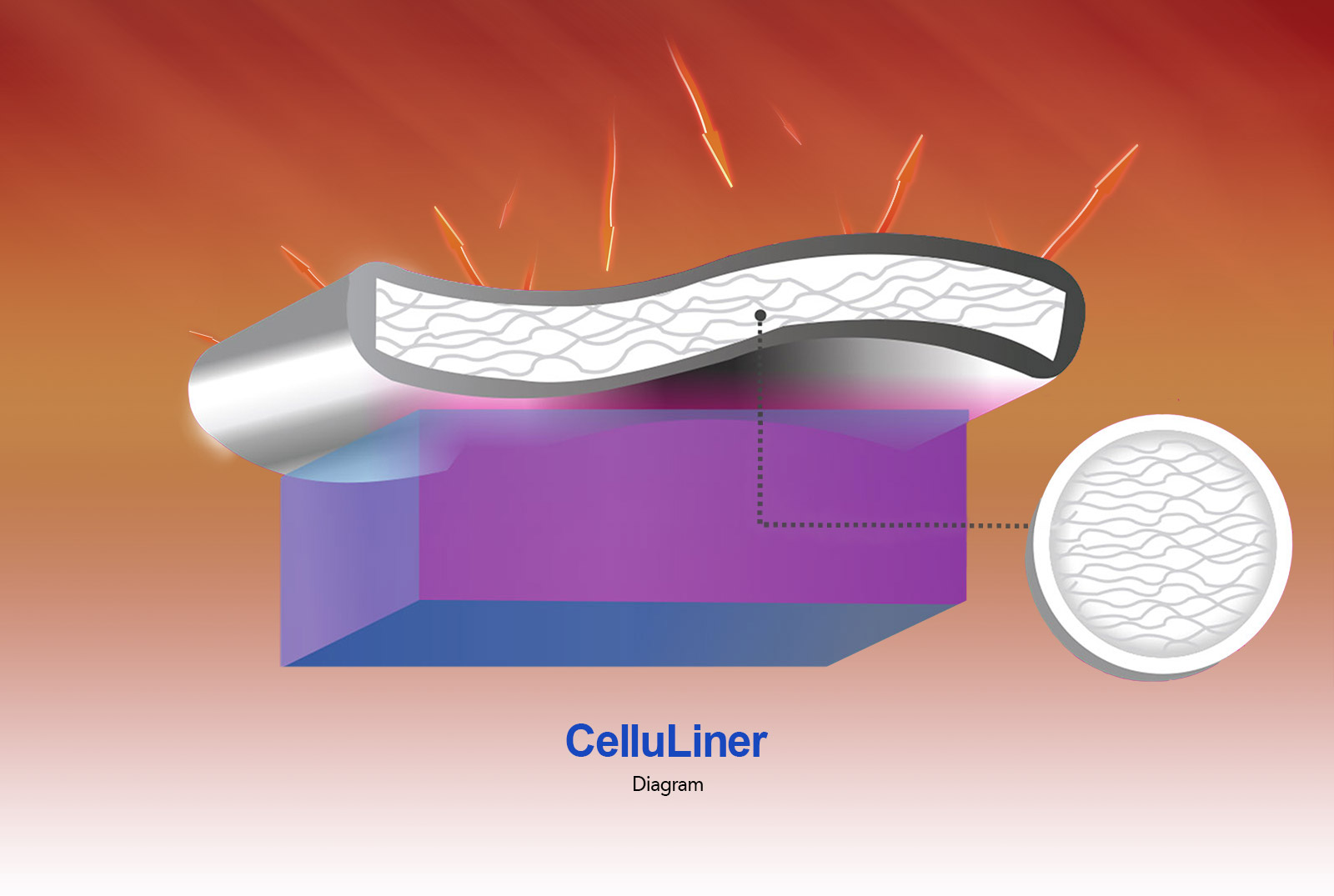 All our products are developed and manufactured from our factory in the USA.
Want to know more about our paper square-bottom bags?
Call us, we are here to help:
REQUEST A QUOTE