Insulated Products Corp. (IPC) now proudly offers a high performance, environmentally friendly recycled cotton thermal insulation option for the shipment of various goods.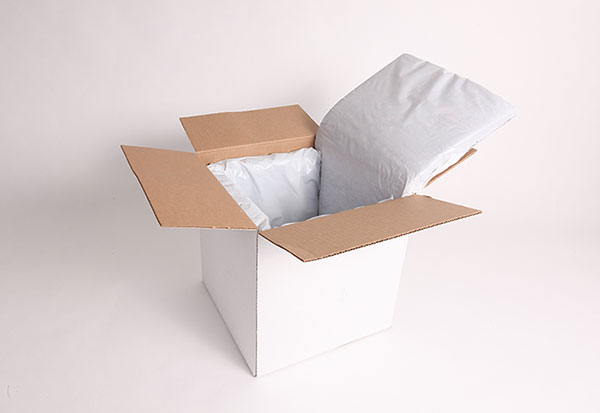 Features & Benefits of EcoLiner:
Environmentally friendly material is made of mostly biodegradable recycled cotton and bio-based films.
Fully collapsible for space efficiency.
Easy-to-assemble two-piece thermal insulation A/B box liner.
Made from natural sources.
Provides thermal protection for shipments up to 48+ hours.
Going Green with IPC
Trends in the industry have shifted toward a more sustainable, eco-friendly approach.
All EcoLiner packaging is specifically made from natural recycled cotton-based panels that are wrapped in a bio-based film using recycled denim and is mostly biodegradable in most U.S. States, ensuring its protection on the environment in an industry plagued by unnecessary waste.
Why Choose IPC For Thermal Insulated Packaging?
IPC has crafted high-quality thermal insulation packaging materials for over a decade – providing hundreds of clients around the world with the necessary packing needs their business requires in order to operate successfully. IPC offers temperature control packaging options to accommodate both your needs and budget.
Learn more about the EcoLiner & Get a quote today.