CooLiner for Shipping Fresh Flowers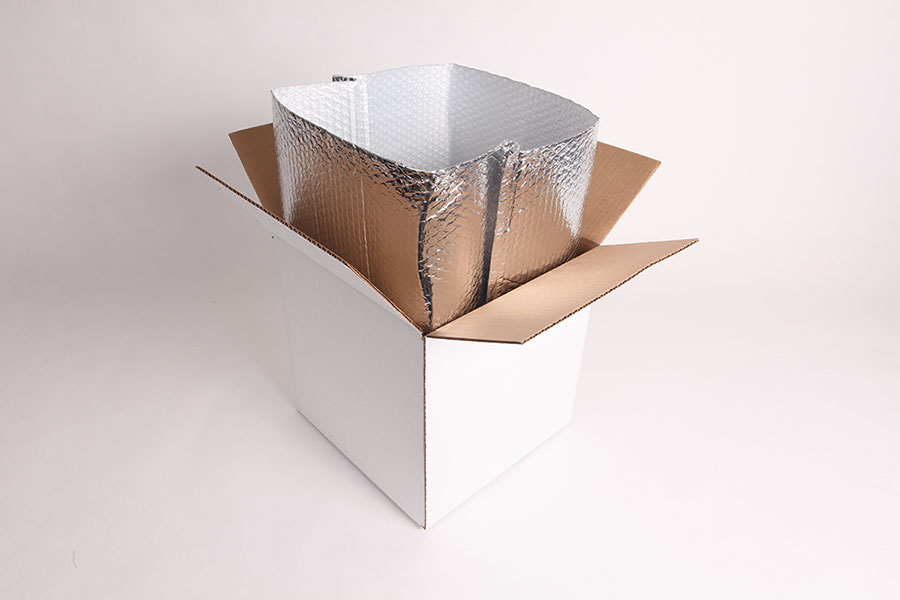 Our CooLiner insulated box liners keep bouquets, floral arrangements and gift baskets cool, sweat free, and protected during transport.
Our easy to assemble box liners protect from heat especially during summer months for up to 24 hours, ensuring your valuable materials arrive safely without & damage. Our products can also insulate against the cold temperatures that can 'burn' petals.
Our insulation materials have a long history of providing reliable protection for a host of online flower shippers, wholesalers and bulk import and exporters domestically and abroad. We create custom skid covers for large shipments too, e mail us at [email protected] for samples and pricing.
Keeps cool during warm months during transport – prevents wilting enhances shelf life.
Excellent for home delivery fulfillment-internet orders.
Prevents moisture "sweating" on product.
Clean and professional presentation – easy disposal compared to Styrofoam.
Prevents fragrance transmission.
Good for freezing or cold protection of violets as well.
The very temperature sensitive nature of flowers, and their susceptibility to wilting necessitates a superior form of protection during transport.
CooLiner is an effective and time tested form of transport utilized by many flower companies that cater to consumers and distributors nationwide. As CooLiner is also vapor impervious, it helps is preserving fragrances. In contrast to Styrofoam, CooLiner is ideal for transporting to consumers and distributors as it disposes cleanly and easily.
CooLiner insulation is ideal for shipping flowers. Watch the video demonstation below to see how it works.
Test: Fresh Flowers During 48 Hour Transit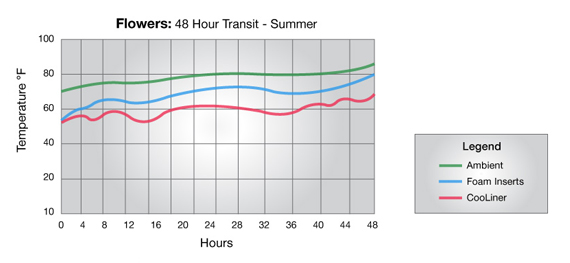 Details:
Box Size:
ID Size:
Container Used:
Compared to:
Weight:
Pre Shipment Temp.
Refrigerant Used:

12 Dozen Fresh Cut Roses
48" x 20" x 12"
48" x 20" x 12"
FoilTech Square Bottom Liner In Carton
48" x 20" x 12" Carton with ½" Styrofoam Inserts
25 lbs
55 °F
4.5 lbs (3 gel packs at 1.5lbs)