Insulated Shipping for Cosmetics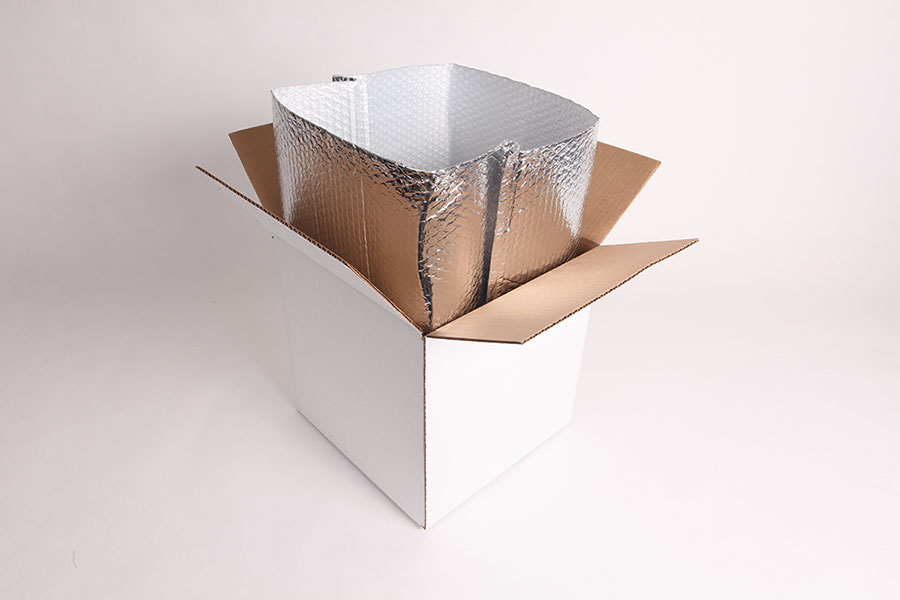 IPC's CooLiner Insulated Pallet Covers and CooLiner Insulated Box Liners help you keep your products at a stable temperature relative to ambient extremes; perfect for the effective shipping of cosmetics that are sensitive to elevated or freezing temperatures.
Cosmetics include a wide range of beauty products including lipstick, eyeliner, mascara, blush, soap, shampoo, skin-care creams, nail polish, powder, perfume, cologne, and any other cosmetic products not listed.
A few facts to keep in mind when shipping cosmetics:
 Lipsticks, blushes, eyeliners, mascaras, shadows, and other specific cosmetics will melt if they are exposed to temperatures that are too high.
Certain cosmetic products are packaged using glass materials, meaning insulated shipping solutions that also provide a cushioning effect must be utilized in order to minimize and prevent movement. Any amount of movement, like dropping, shock and vibration, could result in damaged products.
Certain shampoos, creams, and soap lids have a tendency to "pop" open, resulting in unnecessary spillage that can be avoided using proper shipping practices. This can happen if freezing occurs causing expansion of the liquids inside a container.
Temperature sensitive cosmetic products, especially ones packaged using glass, necessitate a cold chain packaging solution aimed at delivering your bulk cosmetic products in an effective and fashionable manner. IPC's foil faced insulated packaging provide an excellent presentation to the recipient of the goods.
In addition to our box liners, containers, and pallet covers, IPC also offers insulated thermal pouches (envelopes/mailers) that are perfect for thermal protection. Our insulated pouches feature many different stock sizes, including custom sizes, to make sure your insulated shipping needs are accommodated.
IPC has been in the insulated shipping business for over decade, staying up-to-date with the industry's best practices and procedures. If you have any questions regarding our line of insulated packaging products, simply give us a call at 310-638-0900 or request a custom quote.
We also create custom insulated pallet covers for large shipments too. In addition to temperature control shipping materials, we also manufacture gel pack refrigerant products that work great against excessive heat during the summer.