Insulated Chocolate Shipping with CooLiner Cold Packs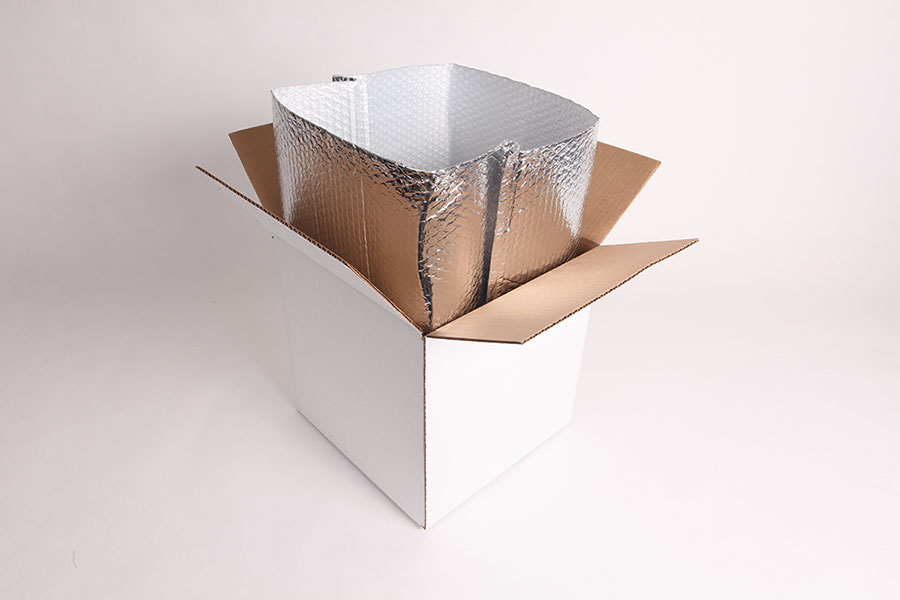 Insulated chocolate shipping containers from IPC provide the temperature control that traditional thermal packaging cannot provide for those whose livelihood depends on shipping chocolate with zero product loss i.e. melting or blooming.
Easy to use, flexible and space efficient, IPC CooLinerinsulated chocolate shipping box liners provide the ultimate thermal packaging for "gourmet" and artisanal chocolate shippers. The space age metalized foil liners also provide the ultimate in a professional looking presentation to the recipient of your goods.
Our CooLiner insulated box liners keep gourmet chocolates, chocolate covered goods like popcorn, chocolate bars and similar products cool, condensation free, and protected during shipping.
Our unique, easy to use box liners protect from heat especially during summer months for up to 24 hours, this will ensure your valuable materials arrive safely. Our products can also protect against the cold of winter.
Our heat and blocking insulation products have a long history of providing reliable protection for a host of gourmet chocolatiers, hand-made confectionaries and similar industries. We create custom pallet covers for large shipments too, e mail us at [email protected] for samples and pricing.
Chocolate Shipping Product Features:
Prevents melting during transport.
Excellent for internet order fulfillment.
Prevents moisture "sweating" on product.
Clean and professional presentation.
Also protects candy and other sweets.
CooLiner addresses the very temperature-sensitive nature of chocolates and confections as they are transported during warm months. That's why it is utilized daily by a host of domestic and international chocolatiers and confectionaries to protect their goods from the elements during transport. CooLiner is excellent for internet order fulfillment whereby the liners can be very easily stored and placed inside cartons ready for loading.
In addition to temp shield temperature control shipping materials, we also manufacture gel pack refrigerant products.
Chocolate Shipping Product Test Details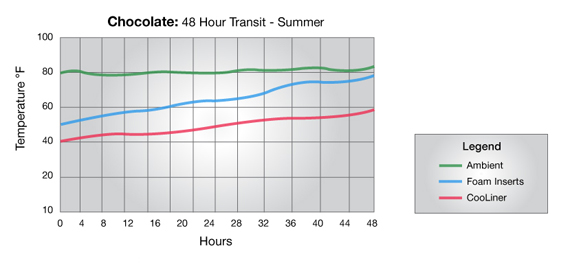 Details:
Box Size:
ID Size:
Container Used:
Compared to:
Weight:
Pre Shipment Temp.
Refrigerant Used:
3 lbs Foil Wrapped Gourmet Chocolate
10" x 10" x 10"
10" x 10" x 10"
FoilTech Box Square bottom box liner in Carton
10" x 10" x 10" Carton with 6pcs ½" Styrofoam Inserts
8 lb
55 °F
1.5 lbs (1 gel packs at 1.5lbs)
CooLiner insulation is ideal for shipping chocolate. Watch the video below to find out how to use it.