Thermal insulated packaging is used to ship temperature-sensitive products such as pharmaceuticals, seafoods, chocolates, meat, wine, cheese, butter, fresh flowers, fresh herbs and gourmet meals. All these consumer products and innumerable others can be shipped both locally and globally. Preservation of these consumer goods is necessary due to the following reasons:
To maintain the condition and appearance of food products.
This aspect is very important. If important characteristics of the food – including shape, size and taste – are not preserved, then product value is lost.
To maintain chemical composition of pharmaceuticals.
Chemical composition may change if pharmaceuticals are not stored under specified temperatures. Thermal packaging helps to preserve the chemical composition of pharmaceutical products, ensuring no efficacy is lost during transit. The amount of protection required depends on the stability of the molecules of the pharmaceutical in question. For example, injectable biotech products tend to demonstrate the highest molecular sensitivity, while room-temperature (CRT) tablets tend to demonstrate the highest stability.
These are a just a couple of examples of why thermal insulation packaging is so important when shipping consumer goods from one place to another. This type of packaging is manufactured by highly proficient and knowledgeable manufacturers, all while considering the actual purpose for which the packaging materials are required.
Important Considerations to Make
When choosing the type of insulation required, it's important to consider the following:
Transit duration. It's important to know the maximum possible time that the shipment can take. The insulation must adequately keep temperatures controlled until the product reaches its destination.
Temperature to be maintained. The type of packaging needed is dependent on the required product temperature. For example, frozen goods usually require a foam or fiber-type insulator, while refrigerated or room-temperature goods can utilize materials that combine encapsulated air bubbles and a radiant barrier.
The development and widespread availability of specialized insulated packaging materials has enabled consumer goods manufacturers to expand their business beyond their local areas, and to out-of-state and overseas customers.
Common Insulated Packaging Materials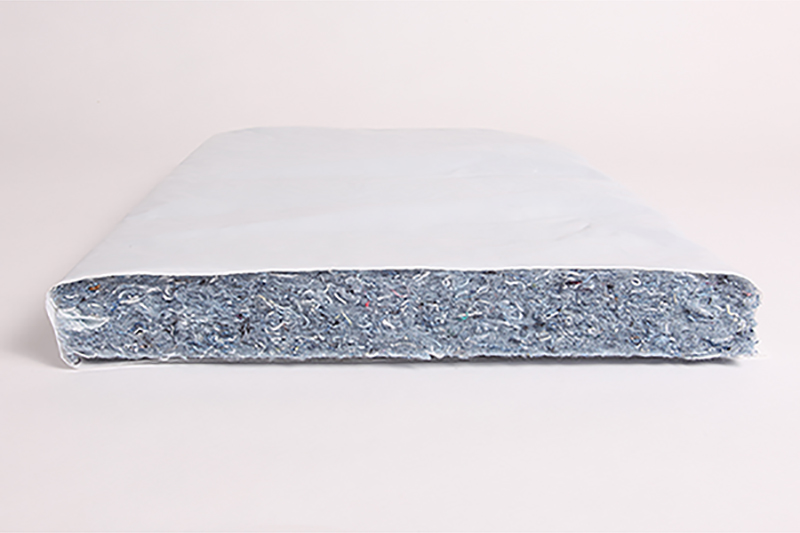 Thermal insulation packaging is normally manufactured with the following materials:
Sheets made of synthetic foams, such as polyurethane, or natural fibers, such as recycled cotton, natural cellulose or paper fibers.
Reflective materials – also referred to as metalized, mylar or silver films – which are actually polymer films with a thin layer of aluminum.
Polystyrene foam or Styrofoam
Manufacturers are now developing sustainable, eco-friendly raw materials for manufacturing thermal insulation materials that meet customer demands to reduce landfill trash.
How Our Packaging Effectively Insulates Shipments
Our insulated packaging is manufactured in such a way that loss of heat from the packaged product is minimized by greatly reducing heat flow. This helps to maintain optimal temperatures of the product, and prevents any deterioration during transit to the destination. Our advanced insulation restricts heat flows through three separate mechanisms – conduction, convection and radiation. During the manufacturing process, all three aspects are strictly maintained to minimize heat transfer.
Thermal packaging is designed to preserve the temperature inside the packaging, while minimizing transfer of heat from outside. This helps a product to be preserved in perfect condition until it reaches its final destination.